About Us
My family and I have always had a passion for beaches and beautiful coastlines.  It grew exponentially when we moved to Italy over ten years ago and started exploring the coastlines of this beautiful country.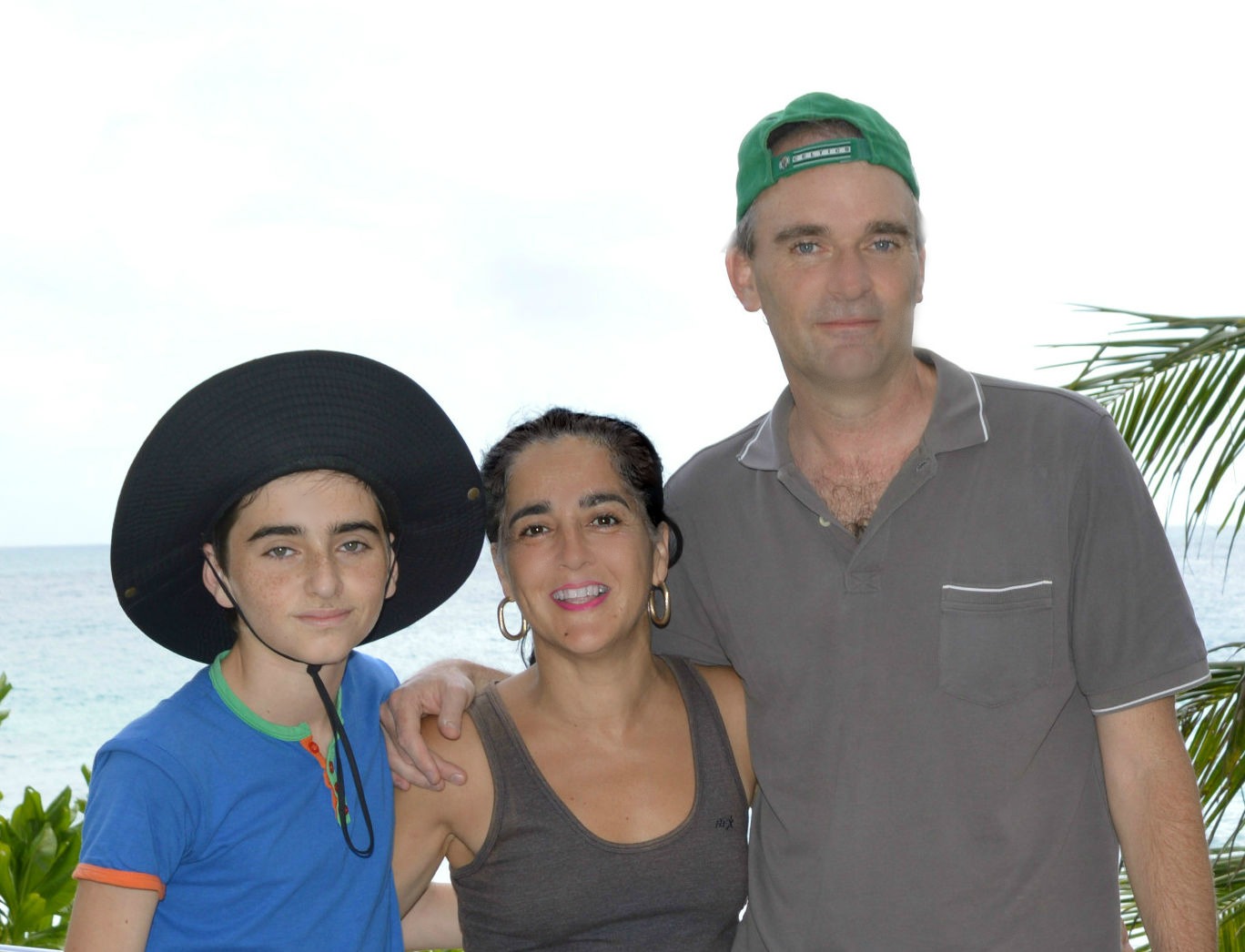 My wife Maria is Italian, while my son William was born in Italy. Their passion for Italy rubbed off on me. So much so that with the help of something called Solo Build It! (you can read about that here) we started sharing our love of Italy on our new websites: Venice-Italy-Veneto.com and MioMyItaly.com.

Thankfully (thanks to Solo Build It!) the websites became successful and allowed me to leave my job and concentrate on living a life filled with the things we enjoyed doing and doing them together as a family. It allowed me the chance to see my son William grow up and it freed up time to travel.
Of course we explored every corner of Italy but we also travelled far and wide spending long periods - sometimes years - in other countries.
So how did the site come about?
One day I asked William which coastline is the most beautiful out of all that he had visited.  He couldn't decide on one so he made a list of five. I did the same and so did Maria. Comparing those lists was the seed that led to this site.
We'd already visited five continents and countless islands but to do it properly we needed to really start exploring. For an entire year we travelled up and down in and around the globe.
Oh, the places we saw!
We made hundred of pages of notes and took 20,000 photos. Then began the difficult task of narrowing down our experiences into one site. This one. 
Having worked  with Solo Build It! on our other sites we knew the technical part would be easy and the rest just involved organizing and sharing our passion. Trying to bring a little taste of these magical coastlines to everybody.
We hope we've succeeded in some small way. 

---
---