Beaches on La Digue - Anse Severe
In our La Digue guide we mentioned the four beaches on La Digue that we love the most on the island. This was one of those four.
Getting to Anse Severe
Of all the beaches on La Digue this is the easiest to reach. 
We normally stay at Domaine Les Rochers  or at Oceane Self Catering in La Passe village and from here it is an easy bicycle ride or walk. 
There are some lovely sights to see on the way, and another little rock-pool beach you might enjoy too, so lets head off to Anse Severe...

The town jetty is around a hundred meters from Domaine Les Rochers and it's where we'll start our journey to the beach.
The bicycle with the pink basket in the photo above is my wife Maria's, mine has a blue basket.
If you haven't a bike then you can get yourself one from Aki Bike Rental, which is a five minute walk north of the jetty heading in the direction of Anse Severe.
Shop around though, between the jetty and Aki's there must be ten places renting bikes and price vary from 80 Rupees to 150 Rupees a day.
After Aki's Bike Rental you continue north and pass Le Domaine de L'Orangeraie.
Next to the hotel is this great little beach.
The hotel makes out it belongs to them but only the loungers are theirs and you're welcome to swim here. The rocks mean that swimming is lovely with hardly any currents - it's like swimming in a salt water pool.
The sea bottom has quite a few coral bits though so it's best to wear coral/beach shoes. 
After Le Domaine de L'Orangeraie you keep on north and after five minutes you'll see the cemetery on your right.
The beach is immediately after the cemetery on your left.  
I felt very moved by the cemetery, I mean when they say RIP can there be a more peaceful place to rest than here?  Tropical forest on the hills behind and beautiful beach and indigo seas in front of you. 
At the Beach
We've arrived and parked the bikes. Now all there is to do is to relax!!!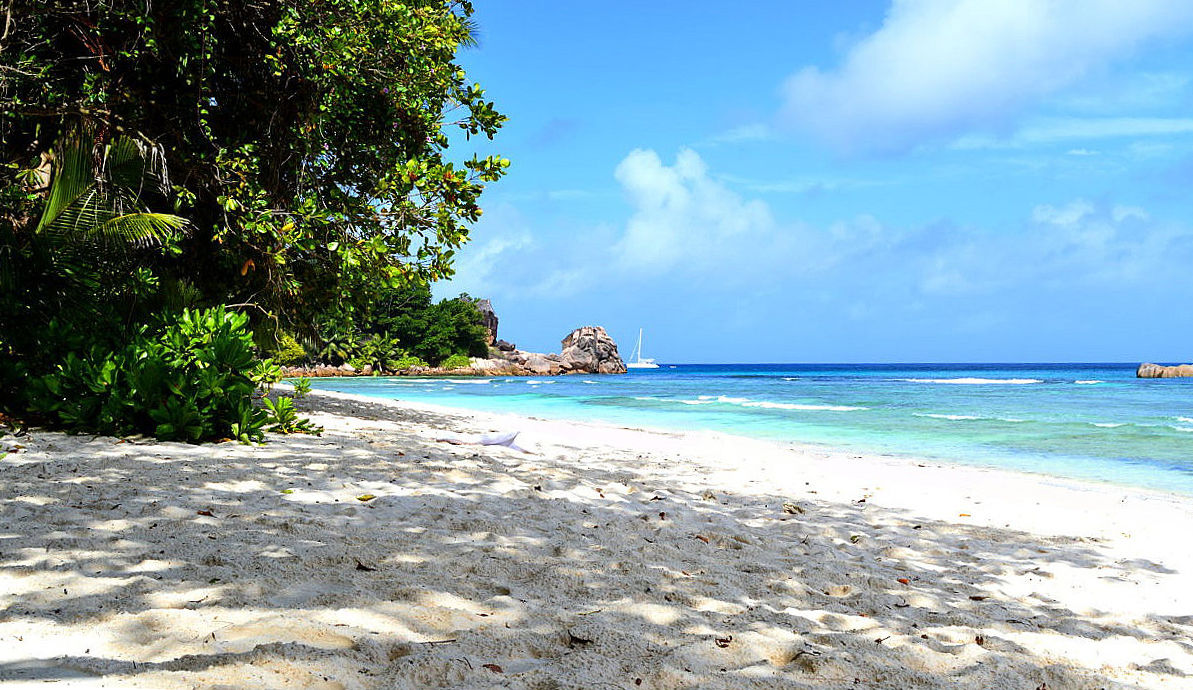 The great thing about Anse Severe is that behind the beach the coconut palms and other trees give great shade so you can really spend all day here.
When you feel you've had too much sun move into the shade and enjoy a picnic.
There's also a beach bar behind the beach where you can get something cool to drink or a light snack to eat. Watch out for falling coconuts though!!
Keep an eye out for giant tortoises too - this is one of the few parts of the Seychelles where they still roam free and they are huge - they can weight over 500 lbs.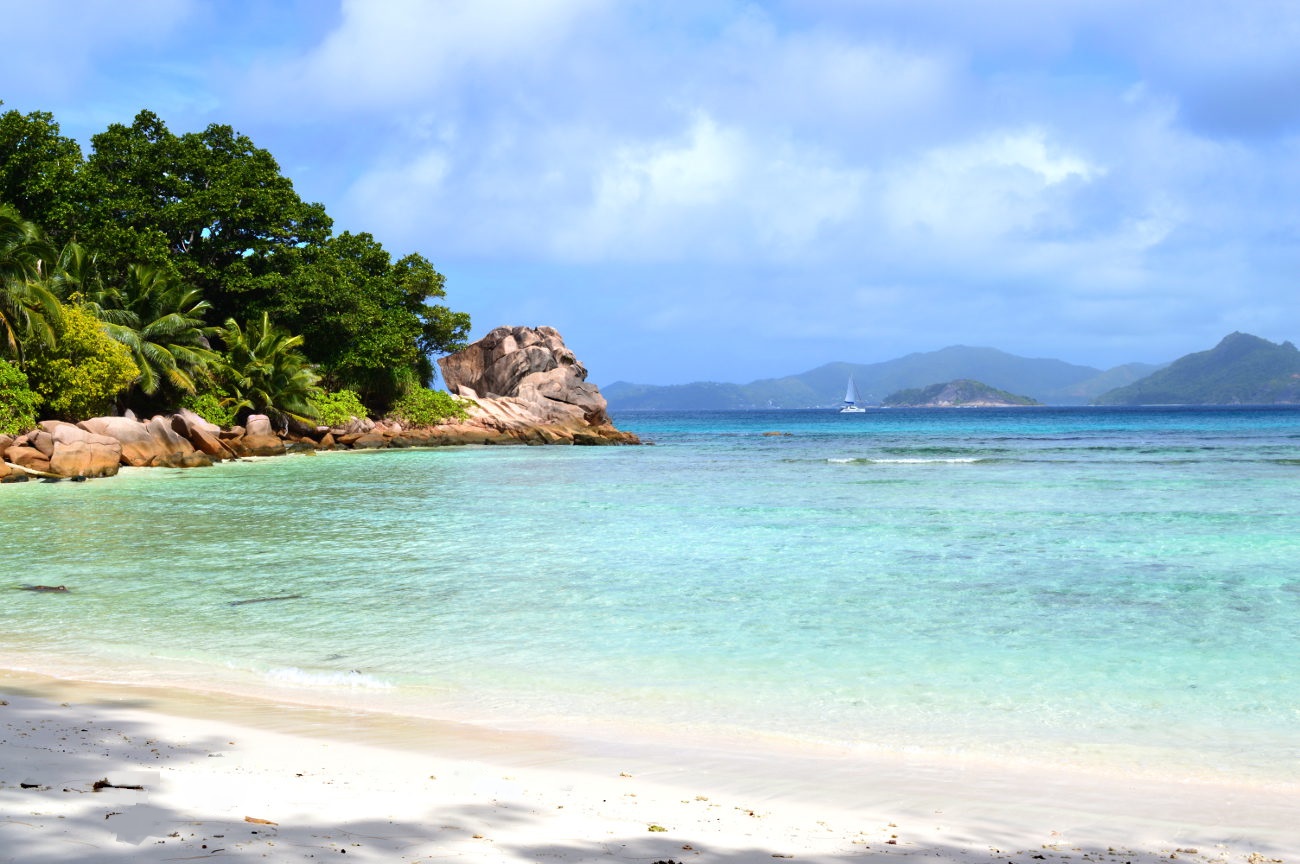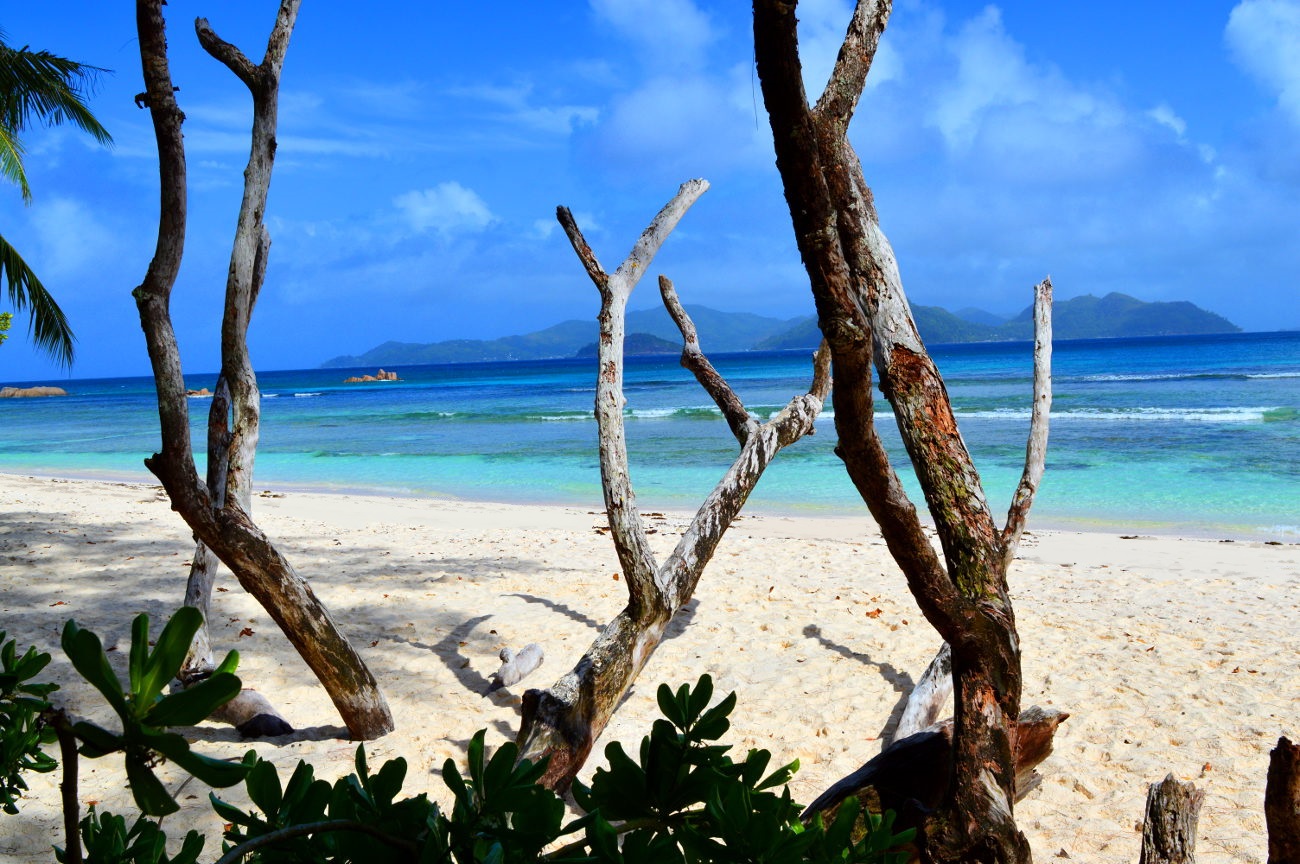 More of the Seychelles
---
---
---