Fairyland Beach
Enchantment in Paradise is what awaits on Fairyland Beach, where tropical fish flash in brilliant blue seas and sparkling fairies glimmer white as they flit above the ocean.  The more of the local Takamaka rum you enjoy the more fairies you'll see :-)
Even if you don't see a fairy you'll find everything else you'd expect from one of the most perfect tropical beaches on Mahe. 
Although we normally stay over on the other side of the island, at the Sunbird Bungalow, we always make a point of visiting this beach.
It's an easy drive, or bus trip, over the hill via Les Canelles Road.
The bus drops you off right across the road from the beach.
Arriving by car? There's parking next to the beach, making it one of the easiest of all Mahe beaches to access. For that reason it is has more beach-goers than many other beaches on Mahe but I've never found it over-crowded. 
The Beach
Swimming
The beach is divided into two sections by some big rocks.  It is pretty easy to get past them to the northern side of the beach where there are always less people about. The Anglican church in the distance (the one with the red roof in the photo below)  is next to Anse Royale (another beach worth visiting if you have the time). 
Fairyland is the best beach on Mahe for young children - because of the reef there are no waves, the sand is silky soft and there are very few rocks or corals on the sea bottom. Plus, even in the shallows, you'll still see some brightly coloured fish darting about.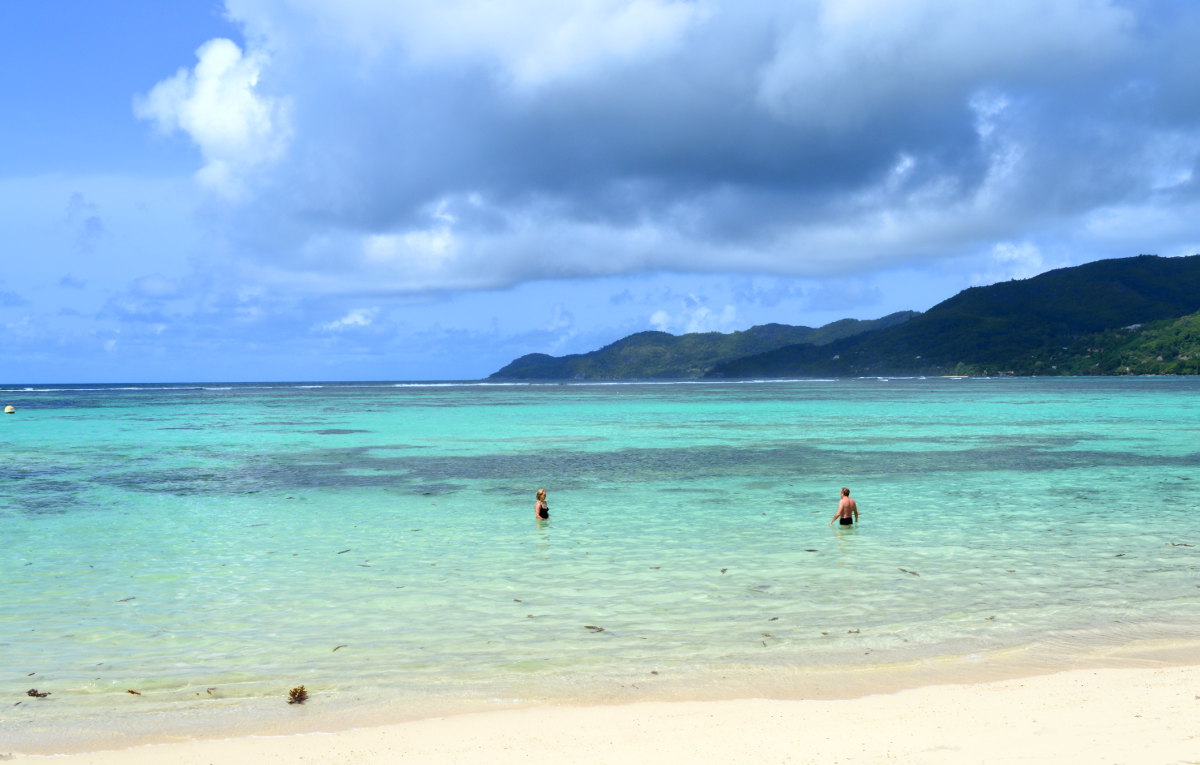 Snorkeling
Just off the beach there's a little island. It's around here where you'll find the best snorkeling. There are lots of small brightly angelfish and butterfly fish - most of the bigger fish are kept out by the reef so if you'd like to see turtles and stingrays from the beach then rather visit Praslin.
Swimming out to the island is harder than it looks - when you start swimming you think: "this is really easy... be there in no time."  But it takes much longer than you think because the steady current is continually pushing you away and back towards the shore. Best is to walk out a far as you can before you start swimming - the water is shallow enough to allow you to get around half-way there.
Should you not be a strong swimmer, or you are with young children who'd like to enjoy a bit of snorkeling, then head to the area at the end of the stone wall where the cars park (you'll see it in the second photo below) and snorkel in the shade of the trees.
Beach Facilities
There aren't any shops, bars or restaurants on the beach so bring food and drink with you. If you forget there are some shops about a ten minutes walk away. The shady area behind the beach is perfect to sit and enjoy a picnic and you might even spot a fairy in the forest... can you see the one in the photo below?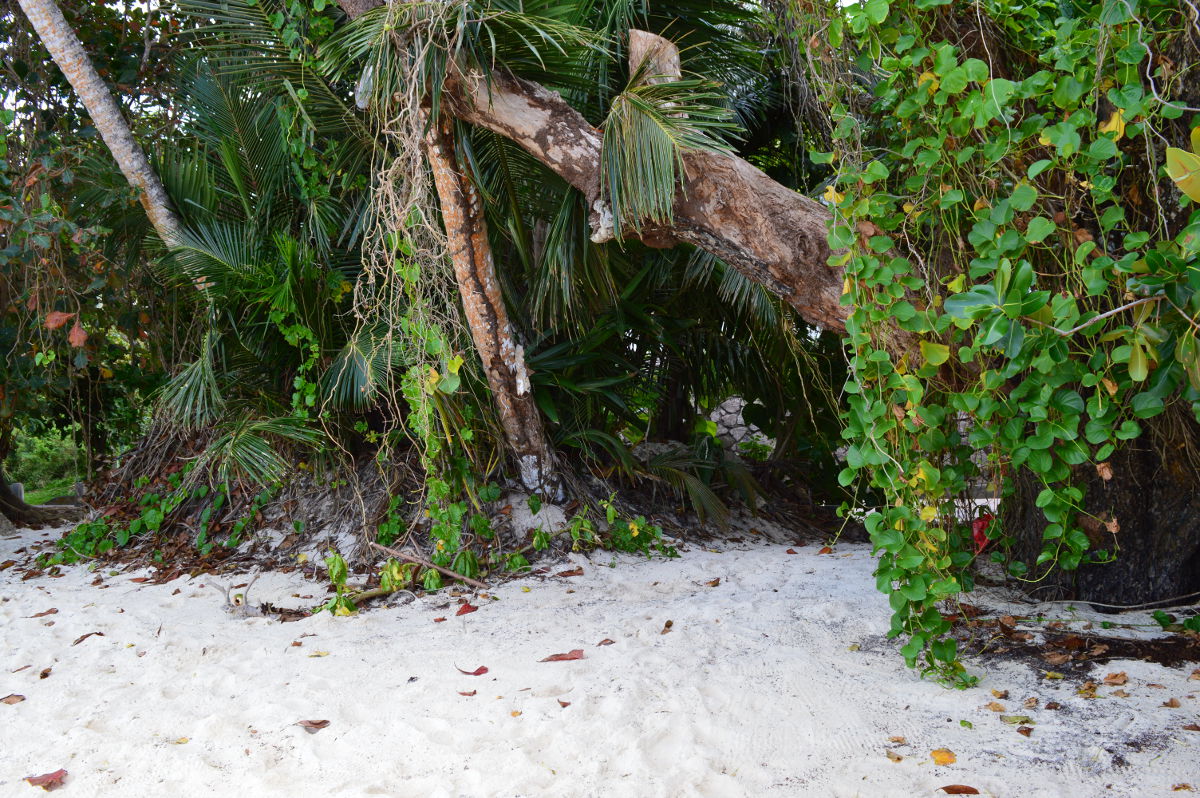 Where is Fairyland Beach?
Islands of the Seychelles
---
---
---