Praslin Beaches - Cote d'Or
Of all the Praslin Beaches it is those on the Cote d'Or that attract the most tourists. Here the beach is kilometers long with some of the best hotels on Praslin, hotels like the Paradise Sun, lining the shore.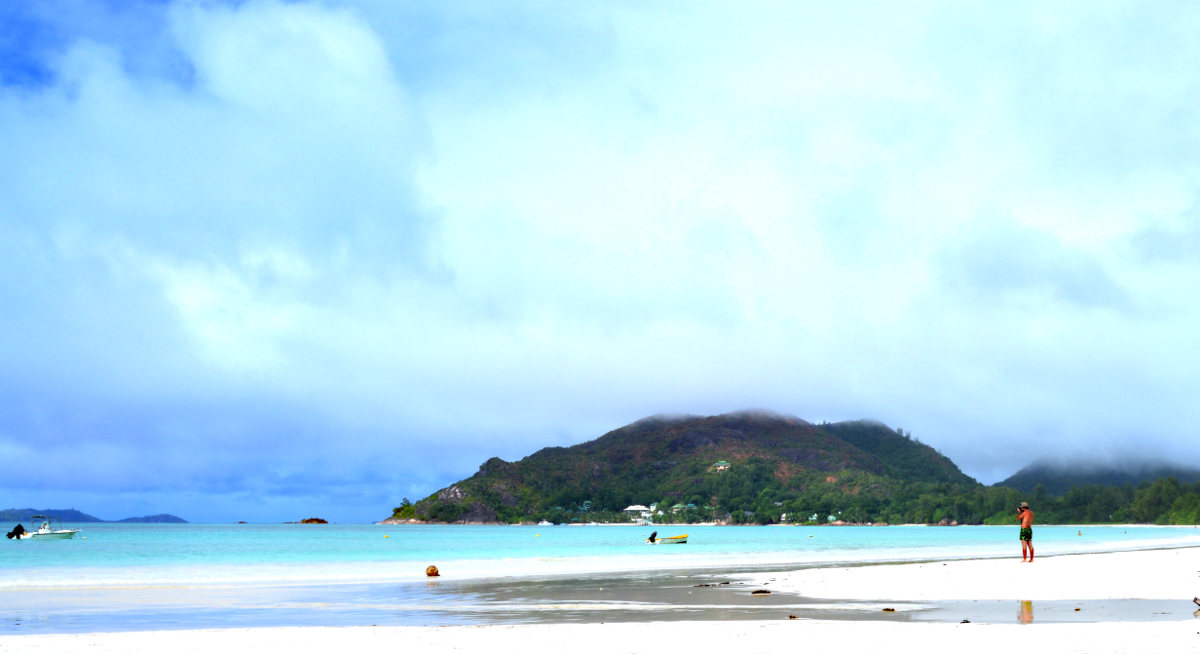 Cote d'Or Beach
Other beaches on Praslin, like Anse Georgette, are scenically more beautiful but this beach is the absolute best for families with young children.
Make no mistake it's also beautiful.
Palm trees line the promenade and lazily lean out across the white sands of the beach itself. The sand is powder soft and the sea is powder blue. Gaze out to sea and the view of the islands in the bay and the Au Cap headland are breathtaking.
You could sit here for hours - or even all day - and not get tired of the view.
Why is it so good for children?
The warm and shallow waters, with hardly any current, make swimming here as easy as in a swimming pool. Add to that the size of the beach, which means that children will always find enough space to build even the biggest of sand-castles.
Even though this is the most popular holiday area on the island it is never over-crowded and nothing like resort areas in Europe or the USA. 
Just behind the beach, on the esplanade, you'll find one of the islands top restaurants - the Pirogue Restaurant. 
Snorkeling on Cote d'Or Beach
Out around Chauve Souris Island and St. Pierre you'll find the best snorkeling. You can easily swim out to Chauve Souris;  in fact you can walk out most of the way as the water is little more than a meter deep.
Getting Here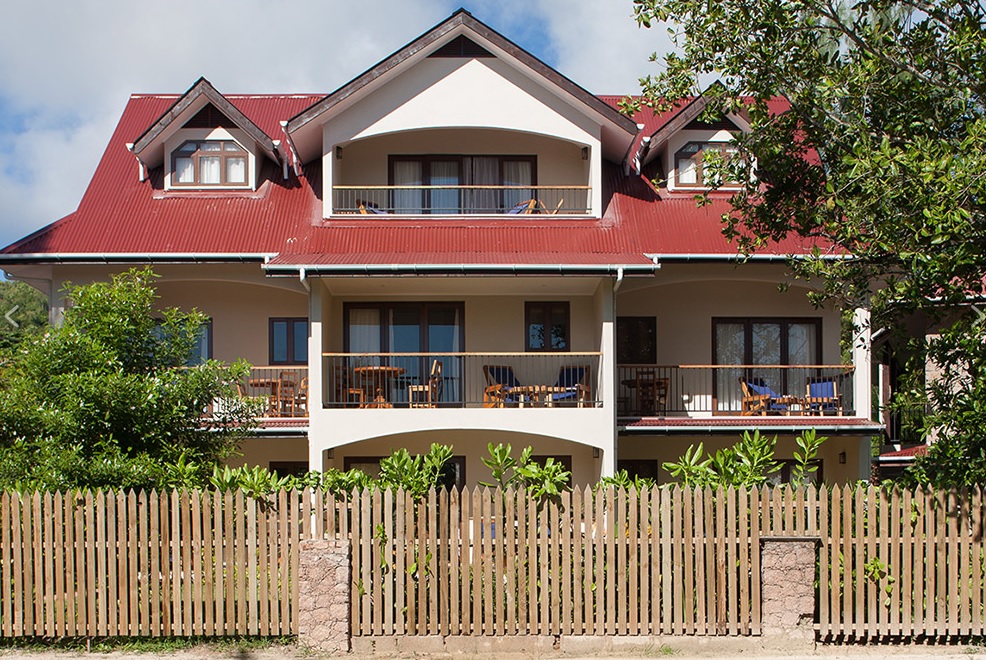 L'Hirondelle Guest House
By car: you follow the main road from the jetty north for five kilometres, you'll see the L'Hirondelle Guest House on your left.  Just after the Hirondelle the road turns to the left - don't follow it - keep on straight and you are on the Cote d'Or Esplanade. 
By bus: you take the one that says Anse Lazio and just ask the driver to tell you when you get to Cote d'Or.
Discover all the Seychelles Islands
---
---
---