Huahine - The Island of Romance
Bora Bora is more famous but even Bora Bora would struggle to keep up with Huahine in the island beauty contest stakes.
Lush and tropical it is, an island where plants grows in profusion and God's generosity is everywhere – from the melons which are the sweetest on earth, to fish and bananas that are unlike any other fish or bananas I've ever tasted elsewhere.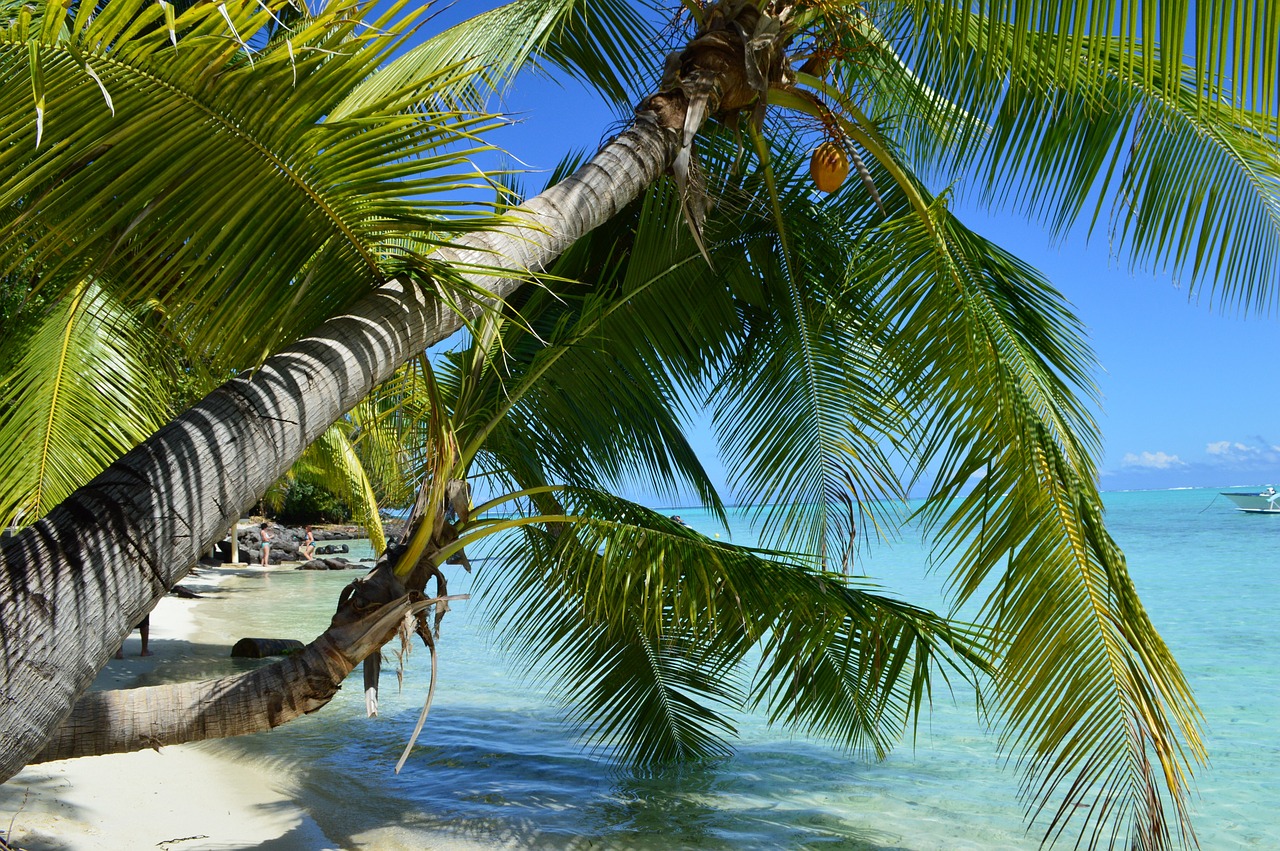 Of course there are also seas of balmy blue brilliance and an island where the light adds a sparkle to everything it shines upon.
Is it little wonder then that the locals, who mostly still live off the island's natural bounty and not from tourism, have such huge smiles and warm welcomes for visitors.
Romance
Coming to the islands for romantic reasons? You've got to consider Huahine!
Why?
Well it is the number one fertility island in all of Polynesia and many a lovely baby has been conceived on these isles.

One hotel owner (who asked to remain anonymous) tells me that in all his years of running a hotel in Europe he has never had the experience he's had here of guests returning home and then mailing him to let him know that they are expecting.
Perhaps if you're not ready to start a family rather go to Bora Bora.
Where to Stay
There aren't the super-expensive luxury resorts that you'll find on Bora Bora and that makes Huahine a good base for those on a budget and those wanting to visit the Society Islands on their own terms (booking flights (try Kayak), tours and hotels independently).
About the most upmarket resort that you will find on the island is the Maitai Lapita Village, which has that easy laid back Polynesian feel I love (the genuine one and not that fake one I've so often come across in Hawaii). It's not perfect, but, I kind of like the imperfections. It makes it feel somehow less like a a huge corporate chain.

What to See
There are lots of ancient ruins to see and the best way to see them all is with one of the 4WD tours. Most of them are happy to pick you up from the port or your hotel.
Also leaving from your hotel are the big game fishing tours. I'm not a fisherman but fishermen friends tell me the tours are excellent and they cater for all levels.
My favorite tour of all is the one called "Marc's Huahine Motu Picnic". You'll find signs for Marc's tour on the wharf and he (well actually the tour guide is Armando but Marc is the boss) packs in a whole lot for a day, including a visit to the best snorkelling on the reef and a black pearl farm.
I loved the snorkelling but the lunch, on an uninhabited isle with fish cooked in lime and coconut milk, is beyond wonderful. It is exactly how lunch in paradise should be. A dream come true.
Oh, to be back there now!
Once you've done the tours and you've seen the blue-eyed eels (some people love these) simply enjoy walks through the emerald forests, experience the great diving the island offers and relax on the many beaches of paradise scattered about the island.
For surfers: head out to Fiti'i where there's a superb break near the reef. It can be a bit tricky so hang back a bit and watch the locals for a while first.
Map of Huahine
---
---
---