Bora Bora Island Paradise
Bora Bora, the island whose name is associated with the most perfect of tropical paradises. A shining emerald upon a sea of a thousand shades of blue, where the pearly white beaches are all that divides one heavenly colorscape from another.
Come here for romance, come here for relaxation or come here simply because you'd like a taste of heaven before your time.
It may be a long way away but you'll never regret it.

Words could never describe this island. Even photos are hopeless. Only when you are standing there with a flower lei around your neck, a cocktail in your hand and gazing out to sea will you understand.
Most people come on a one week package but you can do it yourself if you are on a tighter budget.

Where to Stay
If you're not restricted to the few major resorts offered by the package tour operators then the island is your oyster with a fairly wide choice of hotels and resorts these day.

That said, I only ever select those hotels/resorts that I can vouch for personally.
On Bora Bora my choice, when it comes to luxury resorts, would be the St. Regis Bora Bora Island Resort.
Romantic destinations don't get any better than this and if you're visiting for a romantic occasion then you absolutely have to consider the beyond wonderful overwater bungalows at the InterContinental Bora Bora.
While, if you are on a tighter budget an excellent option is the Bora Bora Holiday's Lodge and Villa. They've got pretty much everything you really need to enjoy paradise. This is the type of place for someone confident in their own abilities to manage their time in a foreign country and who wants the independence to discover the island on their own terms. It's comfortable but not luxurious.

Exploring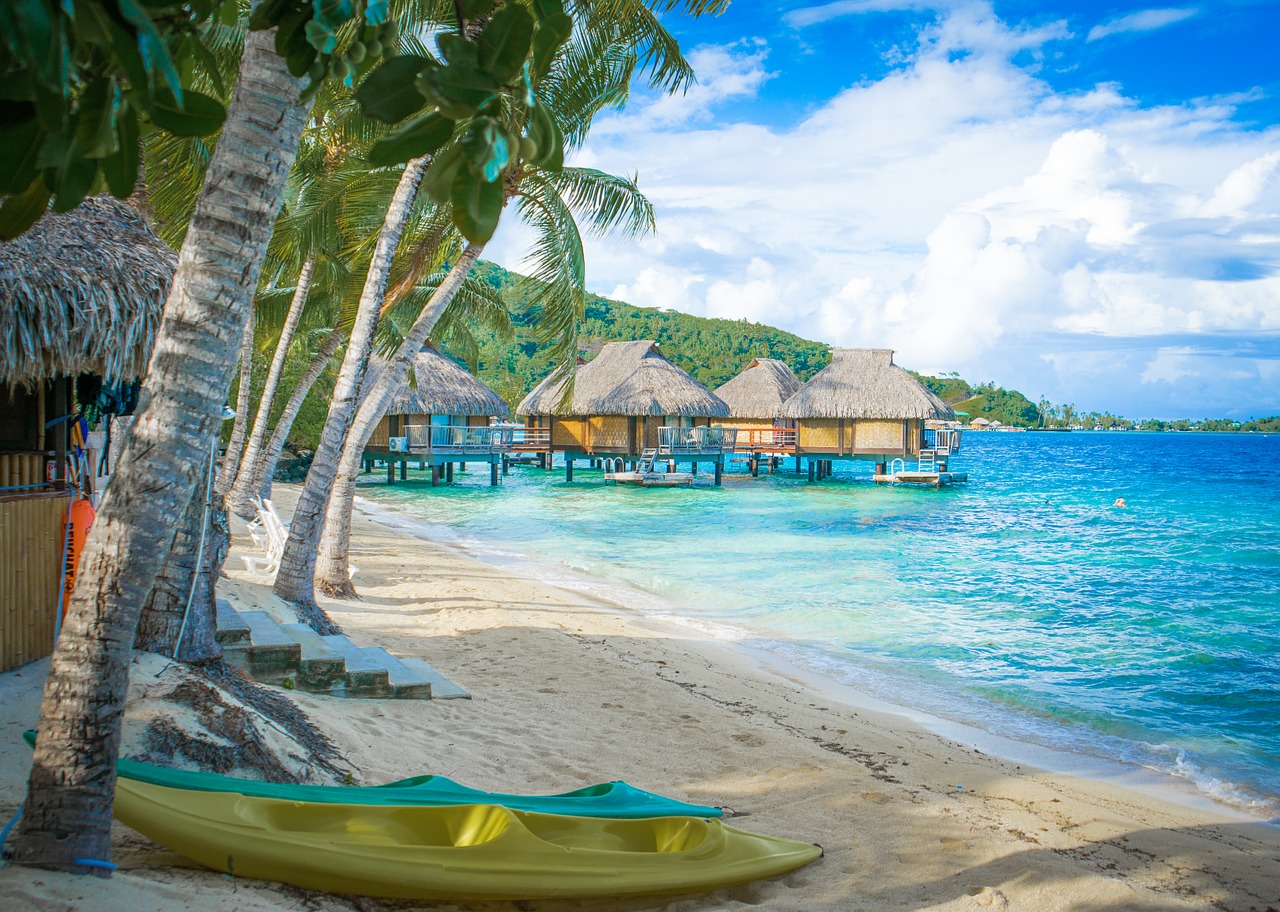 To explore the beaches and lagoons you'll need to go by boat. There are a number of options including jet skis and normal powerboats. My recommendation would be to take the ray & shark feeding, reef snorkelling and lagoon exploring trip, which takes you out into the lagoon and onto the reef to swim with and feed these incredible creatures.
Inland the island is small and easy to explore, you can rent a car or get a taxi. Best though is the 4WD tour which will allow you to see the entire island and discover views and sights you'd never discover on your own.
If you'd rather be catching the fish than simply swimming with them, then the deep sea fishing trip will be the answer to all your fishing dreams.

Getting Here
Not on a travel package? You can use a site like Kayak to find the best flight deals (when it comes to Bora Bora Island "deal" is relative as even the cheapest options are ridiculously expensive), and then book you own accommodation. If you've got air miles this is a great destination to use them for.

Try to visit during the months of April or May if you'd like great weather and far cheaper deals than during the peak months of June to November.

---
---
---