The Vanilla Island of Taha'a
Ever felt like escaping far far away from the hectic stresses and strains of modern life?
Well the land of far far away exists. It's name is Taha'a - the Vanilla Isle. It might take a very long time to get here from anywhere on earth but it is guaranteed to relieve you of stress.
In fact, after a week here, I have trouble believing the modern world exists at all.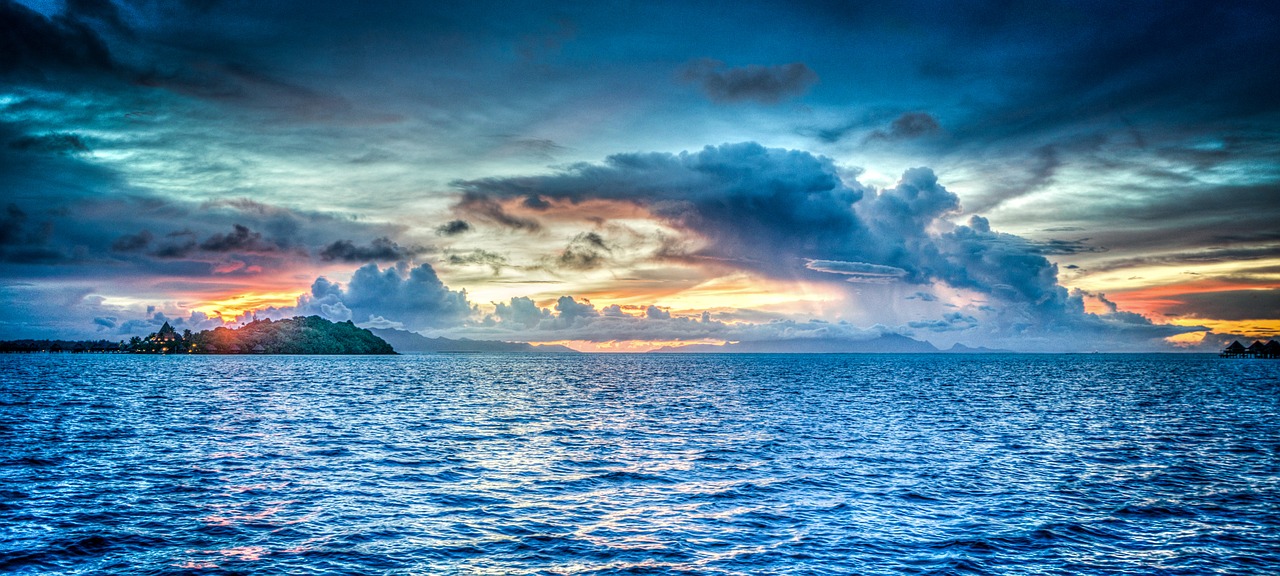 When to Visit
Taha'a is just aa beautiful as its better known sister island Bora Bora, but thankfully it isn't as well known.
That's a pretty good thing because if you arrive during the off-season you can find some superb accommodation deals (maybe even one of those overwater bungalows) and you'll often have long stretches of beach to yourself.
Off-season (November to April) is called the wet season but don't let that put you off – the islands are still gorgeous. Except for short storms, that quickly pass and leave the air crystal clear, I've never experienced a cyclone or truly bad weather.
The aromas that are always with you on the island are heightened after the rain, flowers, sea and vanilla blend in gorgeous Feng Shui perfection. Colors too are brighter than ever, the sea shares its best sparkle and a sky of rainbows has a clarity and blueness as dazzling as a child's painting.
Those Taha'a Overwater Bungalows & Other Options.
Of course most people come here on a package tour but you can do it yourself and often cheaper – as long as you can find good flight deals that is. Try Kayak for the cheapest flights on offer and then book your own hotel to suit your budget.
Some of the hotels I recommend are:
Luxury and Romance
The Le Taha'a Island Resort & Spa (read more here) checks all boxes when it comes to luxury and romance. If you're here for romantic reasons be sure to book one of the Le Taha'a overwater bungalows – I promise you that nothing on this earth is more romantic.

Budget
La Perle De Taha'a (click for more) is a wonderful option and one of very few great budget options on these islands. Book early though as it fills up quickly.

What to Do?
Sail away across the seas of paradise on a luxury sail-boat for a day you'll never forget. Discover tiny uninhabited islands and swim/snorkel in the warm waters of the lagoon exploring the coral reefs. Here are the details.
Once you've explored the lagoons, reefs and beaches of this exquisite coast don't think that is all there is to see. The island itself is a tropical paradise and a 4WD trip exploring the forests, hills and vanilla plantations of the interior is a great way to spend a day. Hiking too is excellent.
What else to do? Besides things like deep sea fishing and enjoying a spa treatment you can savor the experience of being on a genuine South Sea Island where the people still preserve their traditional way of life and always have a genuine warm welcome and big smile waiting for visitors.
Map of Taha'a
---
---
---