Salerno -
Gateway to the Amalfi Coast
Need a great base to explore the Amalfi Coast?  In many ways Salerno is the best choice of all.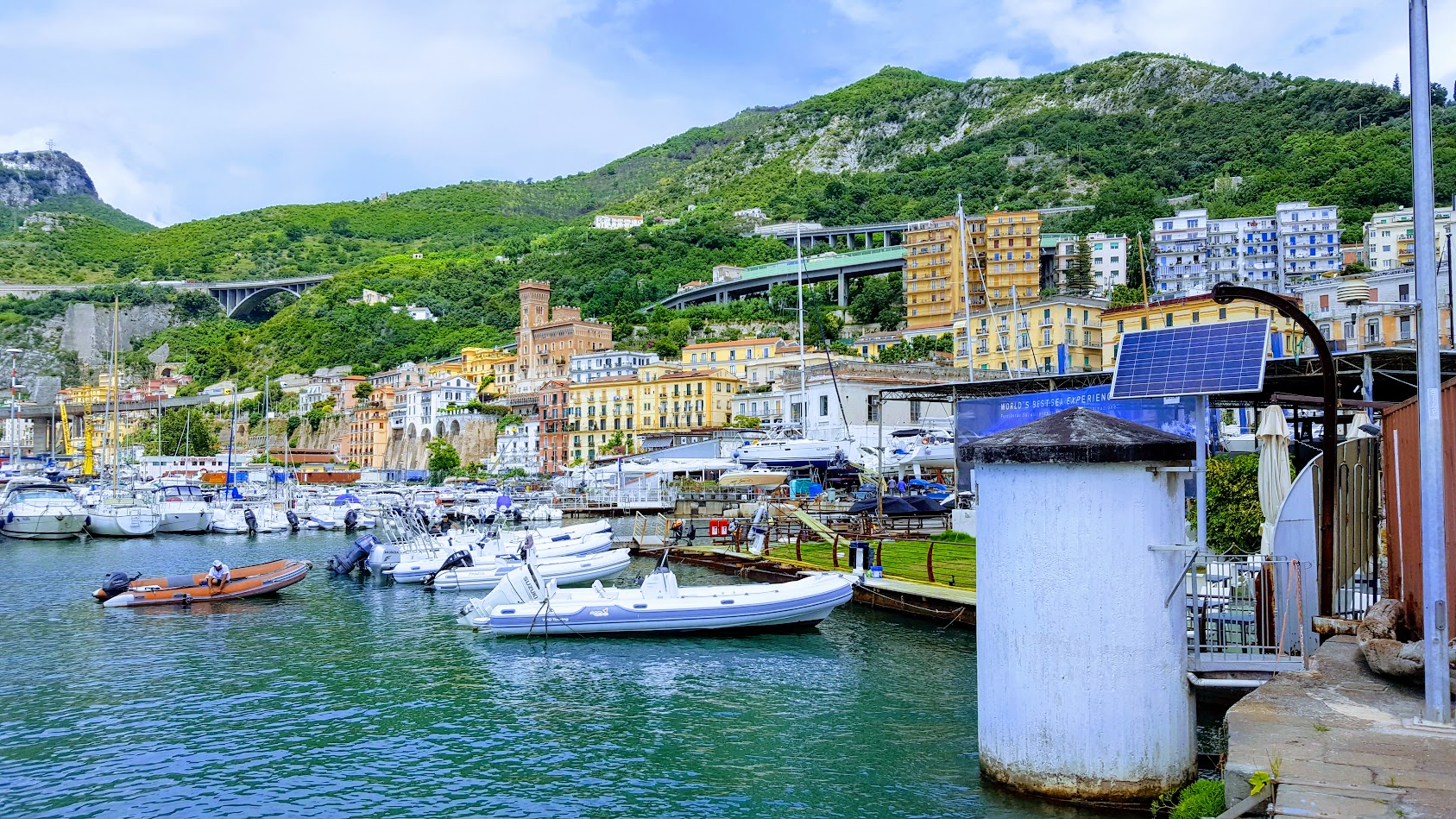 Why you ask?
Well, let's start with these 9 reasons to visit Salerno:
Great connections: buses and ferries run regularly from here to all Amalfi Coast towns.
Easy to get too; fast & comfortable trains arrive from Rome, Florence, Venice and most other Italian cities. 
Tucked between mountains and the mediterranean, Salerno feels like a breath of fresh air compared to most cities.
No need to transfer on the horrible, hot and crowded local train from Naples or to take an expensive private transfer or ferry. If you don't have a car, those are the only options to get to places like Positano and Sorrento 
Salerno gives you a real taste of authentic southern Italian life - most of the other towns live for tourism and it has changed them. Sometimes, particularly in Positano, there seem to be more tourists than locals. That is NEVER the case in Salerno. 
Because tourism hasn't changed things southern Italian warmth and hospitality here is the real thing.
The old town in Salerno is one of the best preserved in all of Italy with lots to see and do.
Prices, both for accommodation and restaurants, are way more affordable.
Why I LOVE Salerno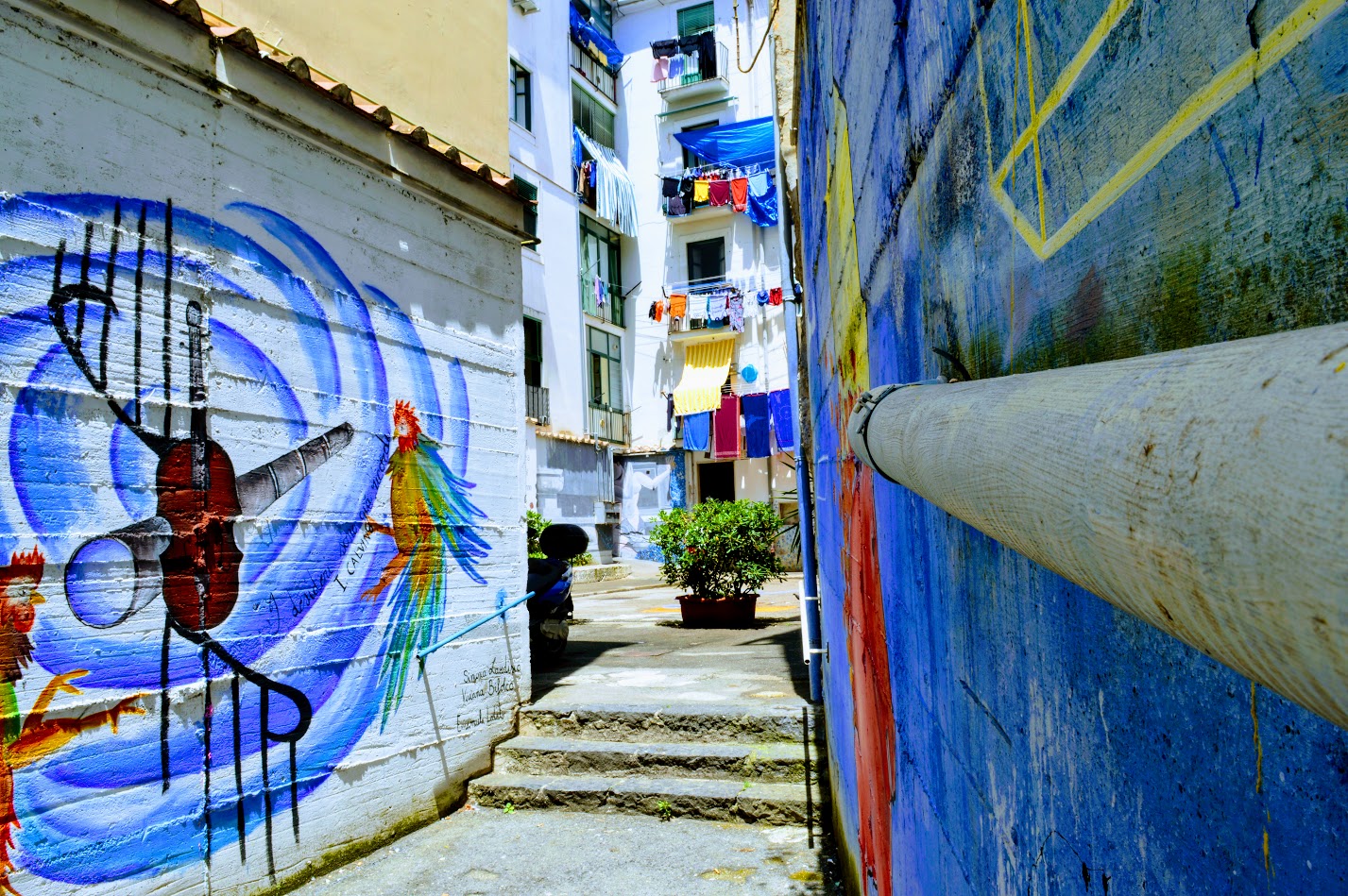 Stay in the old town for a few days and you'll surely fall in love too. I always stay at the Antichi Riverbi, a little apartment in the heart of the old town.
Here I feel like a local. 
Mornings start with cappuccino & croissant at the little hole-in-the-wall bar across the way. Give it a day or two and you're greeted like one of the locals, like your arrival is the highlight of their day.
That makes my day right from the get-go. 
Dinner and lunch are my favorite times of the day. Tiny little restaurants, only a handful of tables, are everywhere. Inside there is always lots of chaos going on with family arguments and southern passion spilling out into the narrow lanes of the old town.
That makes me laugh.
The aromas of nonna's cooking makes me go inside. Big portions, home-cooked, local ingredients and amazingly affordable prices.
Forget Michelin.
Southern Italian family cooking gets all the stars in my opinion.
Try the Taverna A'Corte in Lago Antica Corte - huge portions of traditional dishes and the menu depends entirely on what's ready to pick in their little farm and what their cousin brings in on his fishing boat.
You get two choices - land or sea.
Choose one and you'll get either three courses of great seafood or a menu of incredible mozzarella di bufala cheese, vegetables prepared in ways you won't believe and pasta so good you just know you'll be back for more.
After dinner try a gelato at Punto Freddo Gelataria.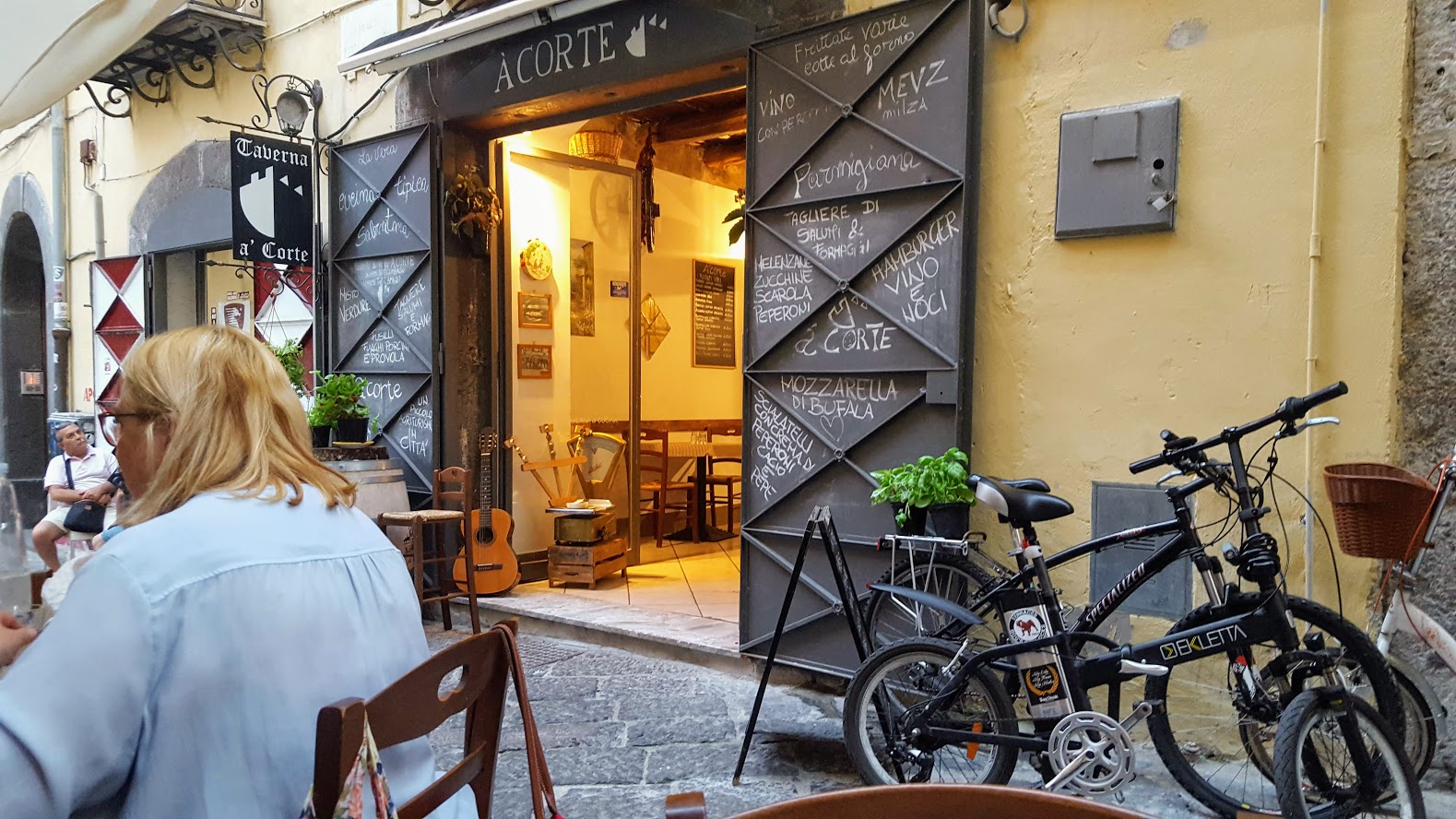 A Corte Restaurant
Sights
Cathedral
Don't miss the gorgeous Cathedral - the Duomo di Salerno.
Outside it is pretty but wait until you get inside.
It is one of the most beautiful cathedrals in all of Italy and home to the crypt of Saint Mathew, one of the twelve apostles. This is one time where the word awesome really does apply.
Castle
Arechi Castle is another must-see. The best way to get here is by car. There's a parking area just below the castle.
Don't have your own car? You won't need to walk up the hill - there's no real path up to the top anyway - only the road. 
Best option is to jump on the number 19 bus and it'll drop you right there.
The buses run every two hours but go early is my advice as the castle closes at 5 p.m. and then there is the risk that you wait for ages for the bus back down. 
Normally, there's a bus every two hours but best is to ask the driver when you get off. Two hours is about enough time to see everything anyway.
It'll cost you four Euros to enter the museum and to walk around the castle walls. The view from up here is stunning.
Churches, Minerva & Medicine
The oldest School of Medicine in all of Europe was founded in Salerno in the 9th century and there's a little museum dedicated to it in the Church of San Gregoria.

The museum isn't much but the Minerva Botanical Gardens (Giardino della Minerva) where they grew their herbs is fascinating - it's the oldest botanical garden in Europe. Entrance is 3 Euros and the gardens are open from 9:30 a.m. to 7 p.m.
Other churches worth visiting are the Church of Saint George and the Church of San Pietro a Corte where there are fascinating excavations.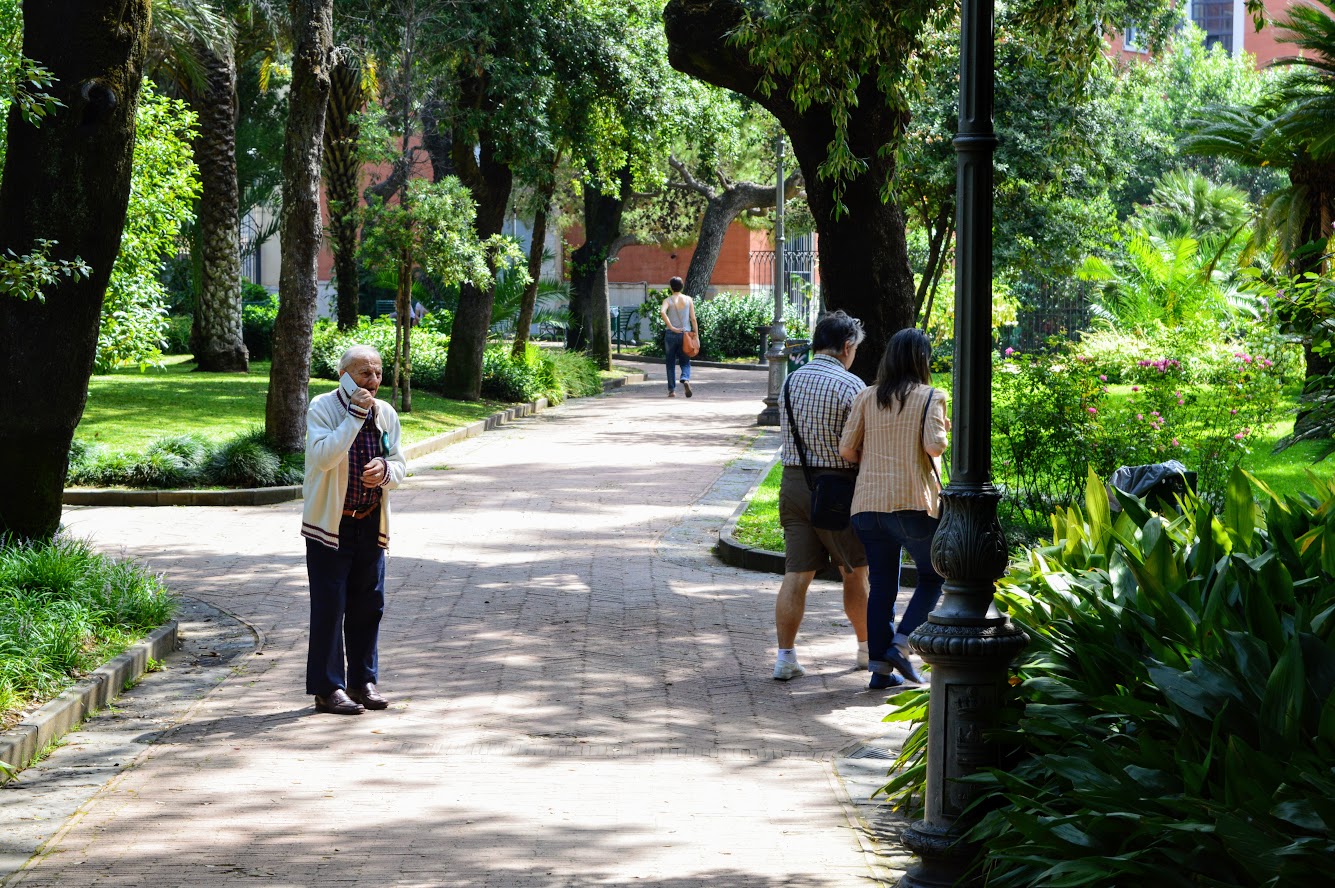 Beach Time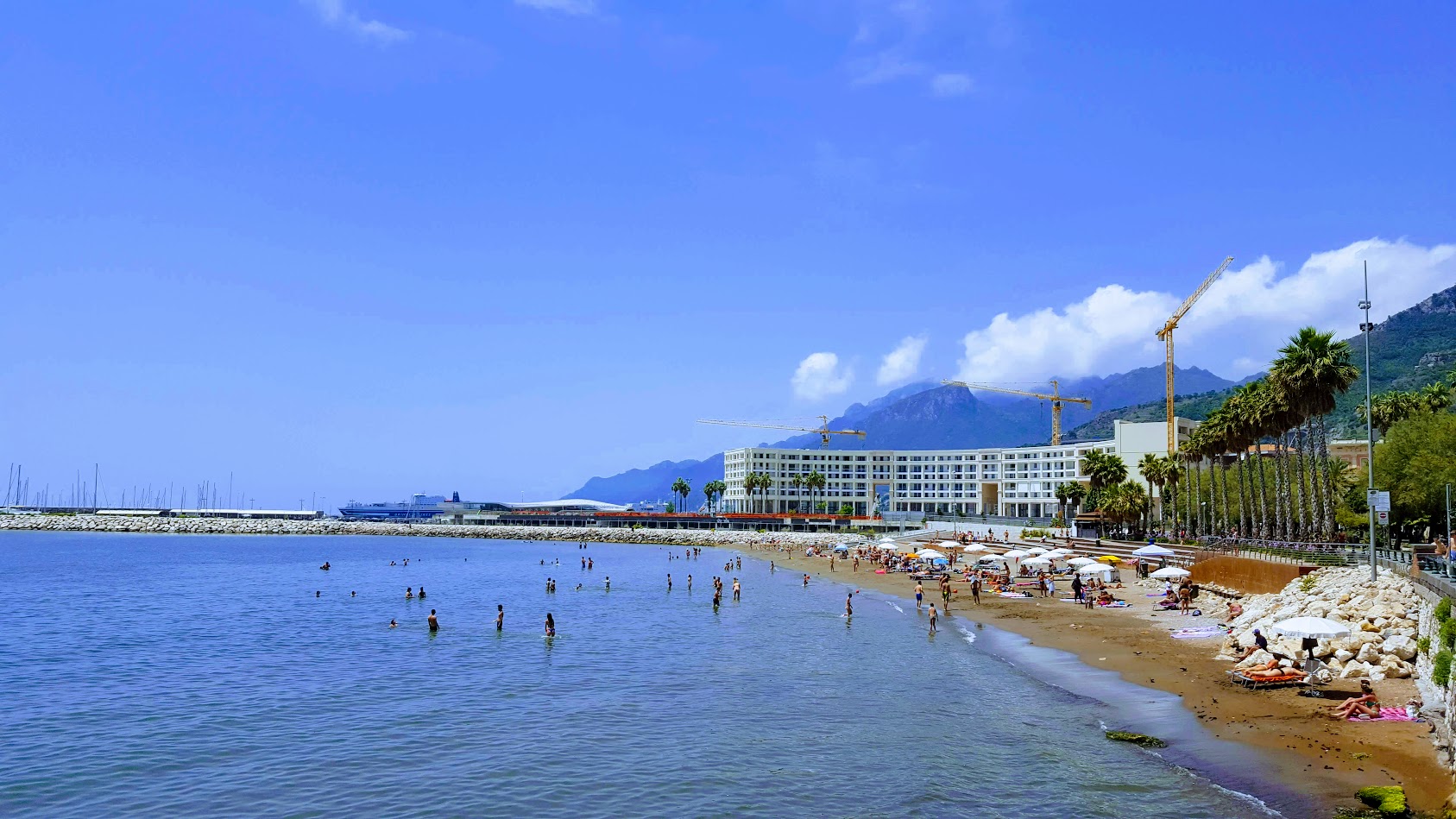 Although it may seem a bit small, this beach is better than most of the other beaches on the Amalfi Coast. 
How, I hear you ask.
Well its sandy rather than gravel and stones. It's also free and a lovely beach to experience local beach life. The water is really shallow too - making it great if you've children and there's a little beach bar just behind the beach where you can pick up snacks and drinks.
When you're tired of the beach take a stroll along the beautiful promenade, Lungomare Trieste. You can walk from the beach all the way to the yacht marina - around 30 minutes in all.
All day long, life, along the promenade, is lived in colorful southern style:  
In the morning its busy with mostly elderly men playing cards. Wives watch, wait and gossip.
Afternoon time it's mothers with young children, here they meet, chat and their children play.
Early evening is when all the style conscious begin their contribution to the show, dressed in the latest Italian fashion, with hair to match, they parade on by and romance one another. 
Even if you aren't young or fashion conscious you'll not feel out of place - everyone and their dog takes part in the evening passeggiata.
Pop into Nettuno Bar at 136 Lungomare Trieste for their amazing gelato brioche. The bar and the brioche is an institution: loved by locals, and by any tourist who is lucky enough to discover it.
Shopping
Enjoy fashion and boutiques? Then Corso Vittorio Emanuele is where you'll find that. There's also a huge Benetton store and a number of other famous brand-name stores..
Prefer open-air markets? There's one every day in Piazza San Francesco. You'll find some real bargains but you need to look hard - there's lots of junk too. 
Looking for something different?
Head to the old town where funny little shops sell everything from mozzarella to ceramics. You need to explore and get lost though, some are tucked away in the unlikeliest-looking narrow lanes. 
Map
---
---
---