Cala Mariolu Beach
Cala Mariolu means Seal Beach, I'm not sure where the name comes from as I've never seen a seal here or anywhere else in Sardinia.
Locals tell me that there really are seals ... really ...  somewhere!
Still, every summer, once we've settled into the Bue Marino in Cala Gonone (the perfect base to explore the coastline), this is one of the first beaches we'll head to.

Even without the seals it is simply gorgeous.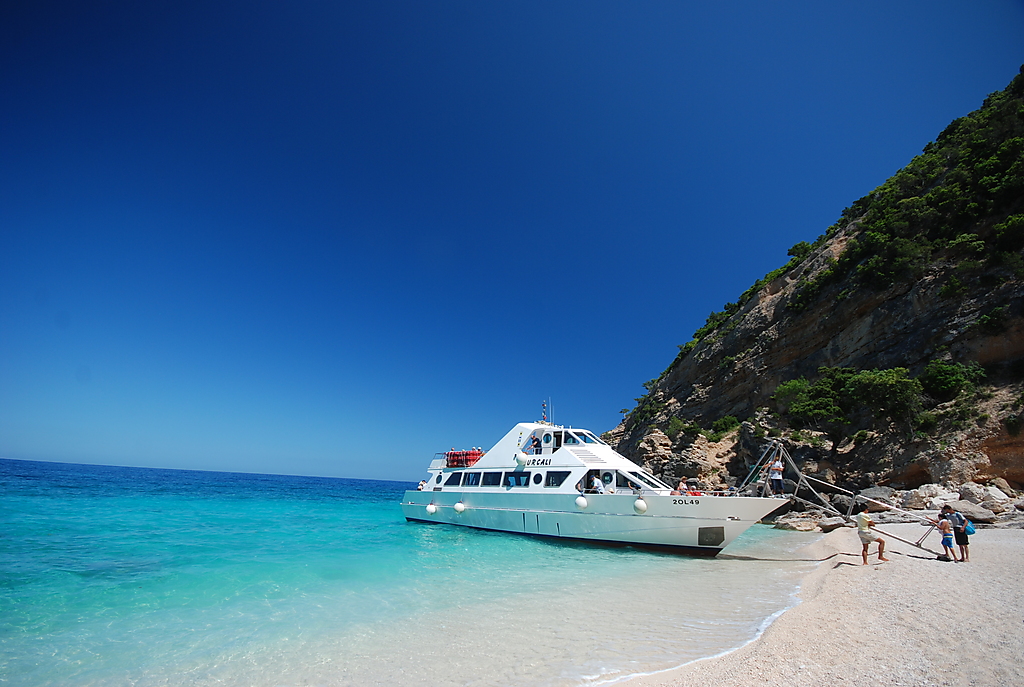 Photo by Vasile 23 - shared under Flickr's Creative Commons License.

The Beach
Cala Mariolu beach isn't soft sand - it's made of millions of finely crushed pink shells, mixed with tiny white pebbles.
It reminds me of white and pink confetti and it gives the beach a mauve hue at sunset. 
Locals call it Snowflake Beach: because the sand is like millions of tiny snowflakes.
Whatever it reminds you of the good news is that it is soft on the feet.
The color of the sea here is out of this world, some say that you'll not find more beautiful water hues and shades anywhere else on earth. 
I'd agree with that.
It's turquoise, it's tanzanite, it's mauve and it even seems a little pink at times. The luminescence of the sea is unique, watch it for a while and it shimmers through a thousands shades -  a color show without equal.
Shallow waters make it ideal for young children.
Best time to visit? June or September, that's when you'll find it far less crowded than the peak months of July and August.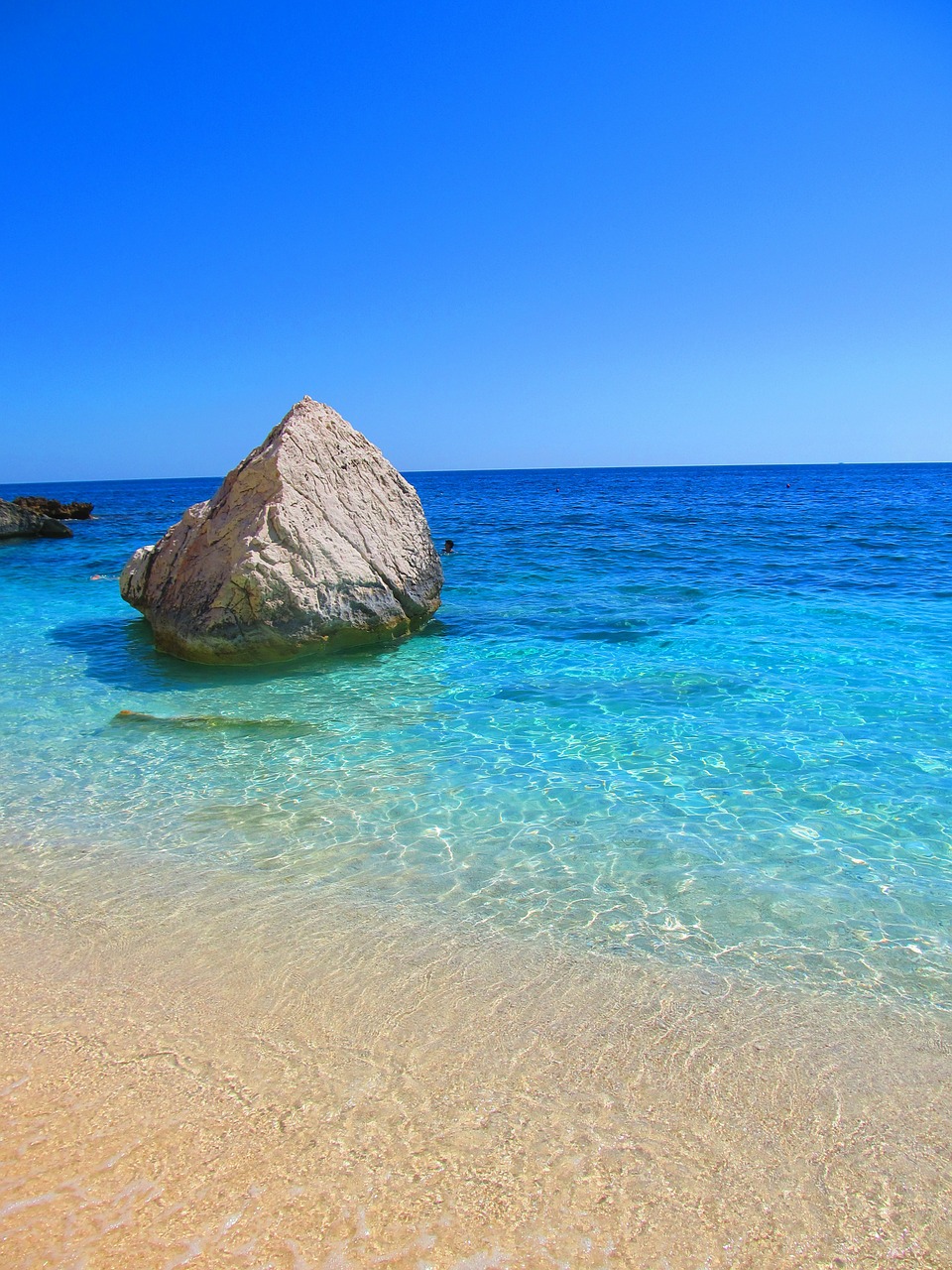 Getting Here
You can get here by foot I believe, but it'll take you half the day to get to the beach and back.
Who wants to waste good beach time, right?
So, if it's a day at the beach you want then get an early morning boat here from Cala Gonone, Santa Maria Navarrese or Arbatax.
There are a number of companies running trips to Cala Mariolu and the other beaches like Goloritze and Cala Luna.

Another good idea is to hire your own little motorboat, you don't need a license for this and there are a number of boat companies in Cala Gonone who can assist.  If you stay at the Bue Marino they'll be happy to advise you.
Rates vary but it'll probably cost around 100 Euros for the day including fuel. The great thing with doing it like this is the freedom it gives you, anchoring in little coves and diving into cocktail blue seas is unforgettable.
Where is Cala Mariolu Beach?
---
---
---