Goloritzè Beach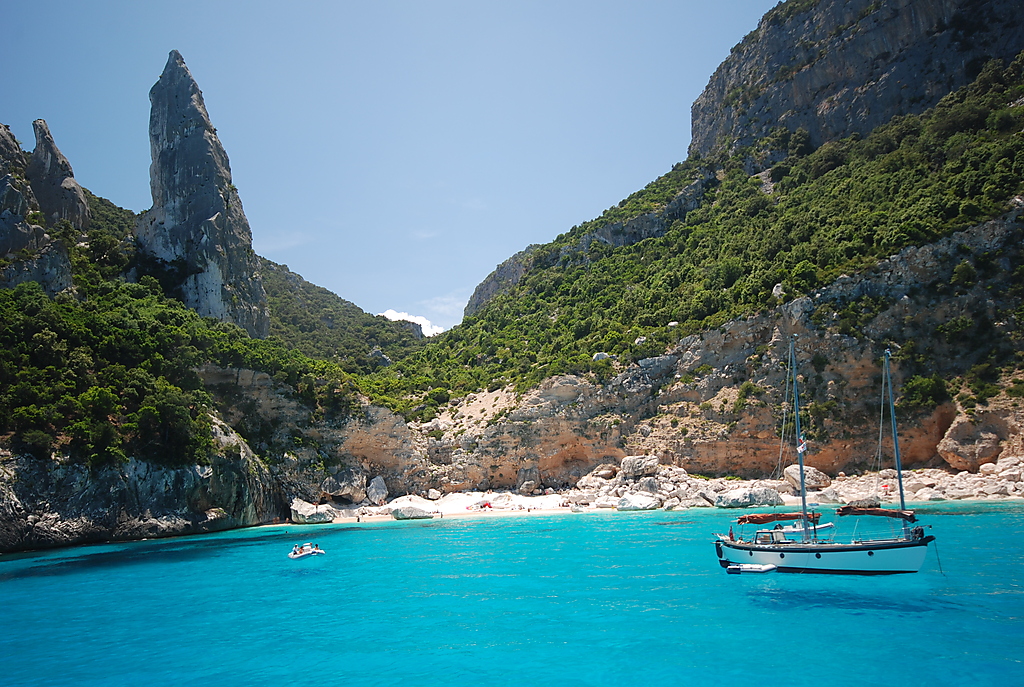 Sometimes people ask me what difference does it make if they go to one beach or another in Sardinia? Well that's the amazing thing about Sardinia - the beaches are all different, really different. Here's why...
Photo by Vasile 23 - shared under Flickr's Creative Commons License.

Take Goloritzè, it's only a little way from a few other stunning beaches like Cala Luna and Cala Mariolu, yet each of these beaches is unique.
Goloritzè, for example, is all white marble which makes for blindingly white sand and seas of Murano glass clarity.
There's also the weird spire of rock looking like a rocket about to launch itself into the blue yonder and the famous arch on the headland to your right as you look out towards the sea.  
Then there's the light show put on by the sea as it dances around, testing out all the colors of the spectrum from blue to emarald. Look one minute and it's one color - five minutes later it's another.
Climb up the hill behind the beach and you'll see what I mean; this is a view you'll always remember. Little wonder then as to why this beach has been declared a national monument.

Getting Here
We normally stay at the wonderful Bue Marino in Cala Gonone and from Cala Gonone it is easy to get here.
Just wander down to the little harbour and book a trip with one of the many boat companies that operate from there – you could even hire a small motorboat if you prefer.
One thing to bear in mind is that boats are prevented from going too near the beach so you'll need to swim a little way in if you want to get ashore.
As an alternative, there is a fairly long walk (takes anywhere from an hour and thirty minutes to around two hours) to get here from Porteddu.
It is something I have yet to try but from what I've heard only more experienced hikers should try it – particularly the return leg which involves plenty of uphill. Make sure you take water with you too as the summer sun is very draining in Sardinia.

Best Time to Visit
July and August are the busiest months so, if you can, rather try visit in June or September.  Even May is good as you'll get some beautiful days and often times you'll have the beach pretty much to yourself.

Where is Goloritzè Beach?
---
---
---