Kenton on Sea - Seaside & Smiles
Kenton on Sea: where little seaside town charm abounds, friendly locals share their stories, pristine beaches tempt and a short boat trip up the river takes you to wildest Africa - where elephants, lions and leopards roam.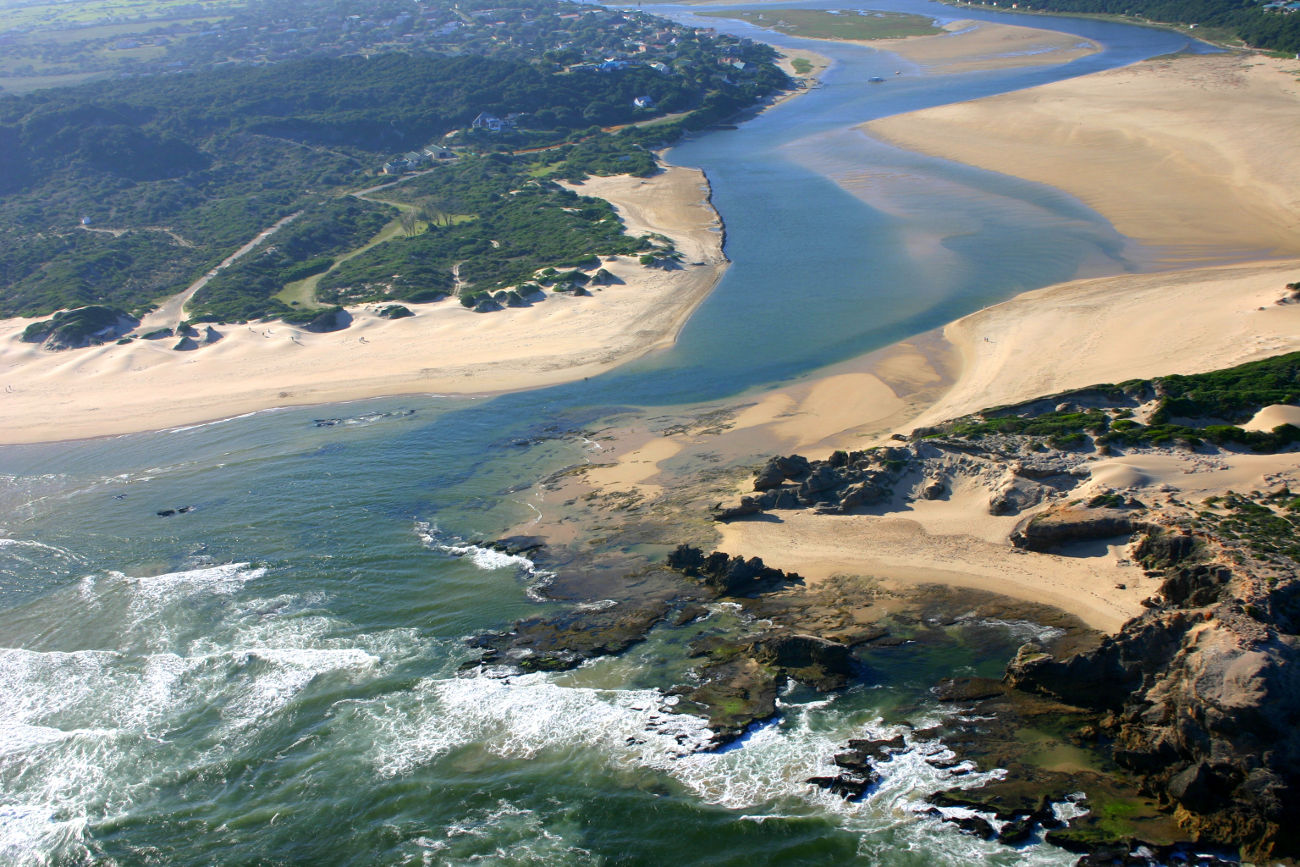 Reasons to Visit
You come here principally for the fact that this is one of the only and arguably the best place on the planet to experience stunning oceans, beaches and safaris all in a single day.
We don't recommend you do it all in a single day though; our advice is to spend two or three days enjoying time on beaches perfect, relaxing at beach bars and meeting some of the friendliest people you'll find anywhere. 
When the stresses of life before Kenton on Sea are but a distant memory. It is then that you should get on the boat to Sibuya and spend a couple of days in "wildest Africa" - more on that coming up later under the safari section.
When to Visit
Winters aren't cold here and nearly every month is good enough for the beach. The only "cold" months are June, July, August and September when the maximum temperature is around 20°C/68°F.  Obviously, one of the big attractions of Kenton on Sea is the beach so if sunbathing is your thing then you'd do better to visit during the summer months.
So which summer month to choose?
Well the South African school holidays run from early December to mid-January and this is the only time that the town gets crowded. Unless you like lots of people everywhere or have to visit during this period I'd advise you to rather visit in February or March.
Things to Do 
A River Trip
Take a boat trip or hire a canoe and head up one of the two rivers that flow into the sea at either end of Kenton. Kenton Sea Cruises are the the people to talk to for boat trips while Kenton Marina is the go to company for boat and canoe hire.
Safari
Normally, in most of Africa, the game reserves are nowhere near the great beaches.
Not here.
Not only are the wildest of African animals awaiting on your doorstep but the trip up to see them is super special.
No 4X4 or safari bus here.
What you do in Kenton on Sea is to jump on the Sibuya Boat and enjoy a leisurely cruise up river, sipping drinks and gasping at the scenery.
Before you know it you're in another world.
Sibuya is one of the best game reserves I've ever experienced. Make sure that you spend a minimum of two nights here and better yet three. Here's what awaits.
Beaches
If beaches are your thing then Kenton on Sea will not disappoint, here there is a beach to suit everyone: families with young children, romantic couples,  those looking for water sports, and adrenaline junkies too.
Shelley Beach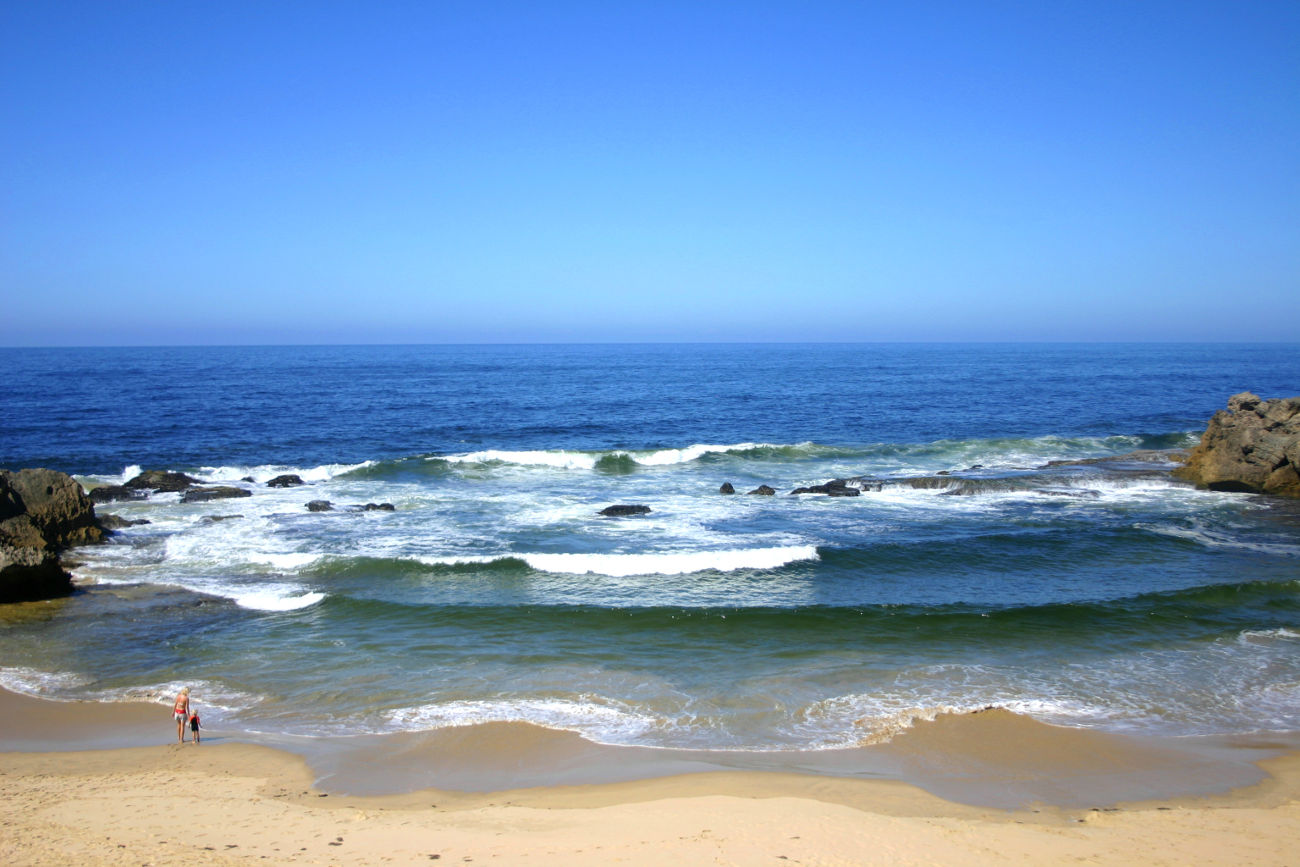 It takes a bit of a hike to get here so, even in December, it is pretty empty. Step onto the beach bare foot though and you'll quickly find out why it is called Shelley Beach - shells are everywhere and rather sharp too. Make sure you wear flip-flops.
Popular with body surfers and, at low tide, kids will love the little rock pools where fish and crabs run and play.  Don't let them swim here though - the tide is too strong.
Kariega Beach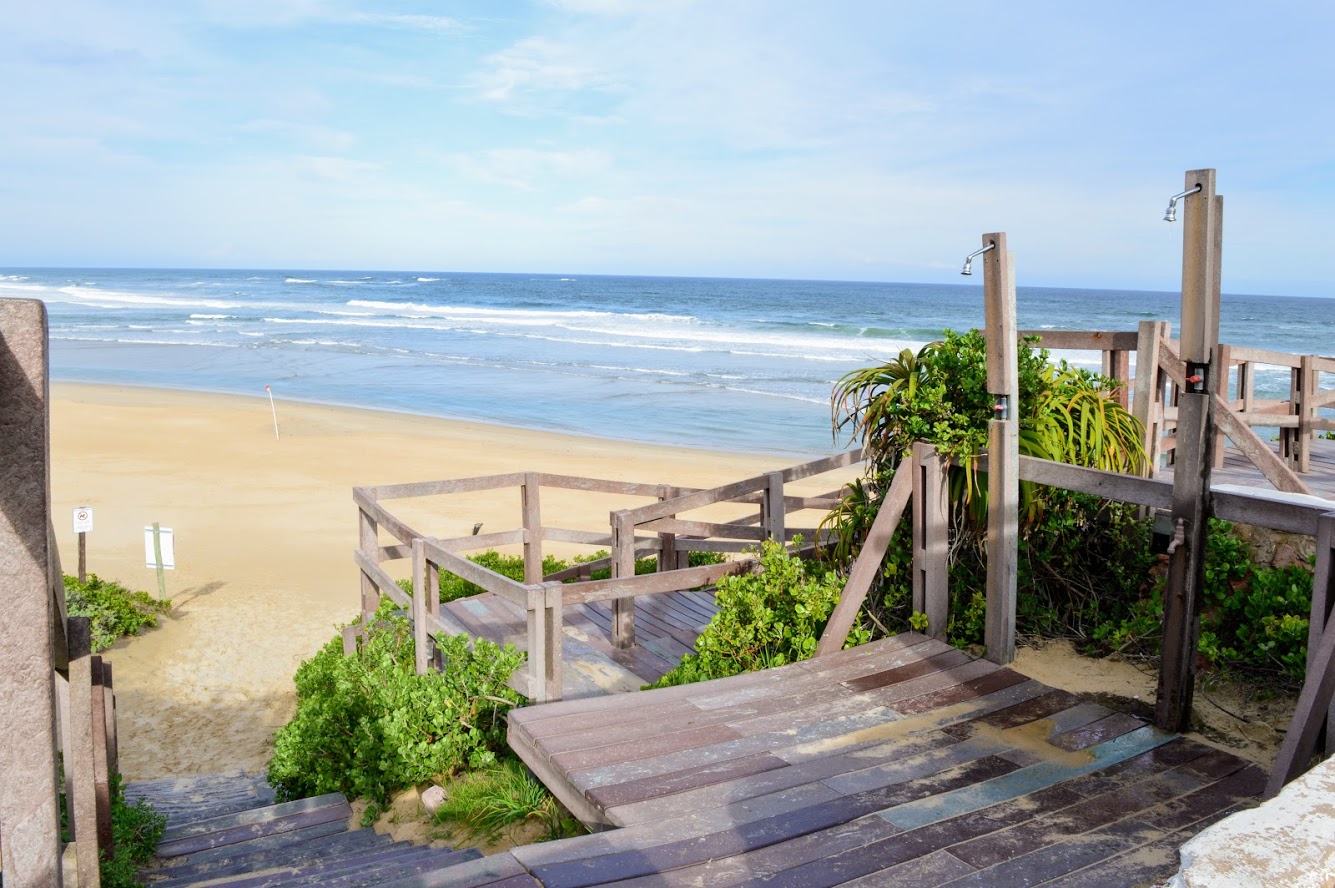 Absolutely the number one beach in my view and pretty much up there with some of the beaches we feature in our best beaches in the world list. 
Whether your travelling on your own, as a couple or in a family group; this blue flag beach will satisfy. Endless soft sands, a beautiful setting between two rivers . You can body-surf in the waves or simply float about in the calm waters of the lagoon behind the beach - perfect for children.
Over summer lifeguards are on duty and mark out the areas without rip-currents that are safe to swim. When they are not on duty be careful when swimming in the ocean or just stick to the lagoon.
Morning walks along this huge pristine beach is something not easily forgotten, climb the dunes behind the beach and, from August to December, you might be lucky to see whales frolicking out in the ocean beyond.  
Outside of December and January you've pretty much the beach to yourself and even in December and January its huge size means it is never overcrowded. The absence of hawkers here, or on any Kenton on Sea beach, means you've time to really relax in a natural paradise, an oasis of calm.
Take a picnic with you though as there aren't any facilities on the beach itself. I know I don't need to tell you this, but don't be like the big family group I saw who left all their plastic bottles and fast food containers on the beach. Keep the beach as perfect as you found it and take your litter home with you.
Middle Beach
Children love this beach where little rock pools invite them to explore the warm waters and hours are passed trying to catch the little fish left behind with the tide. Visit at low tide though for the best experience.
Nearby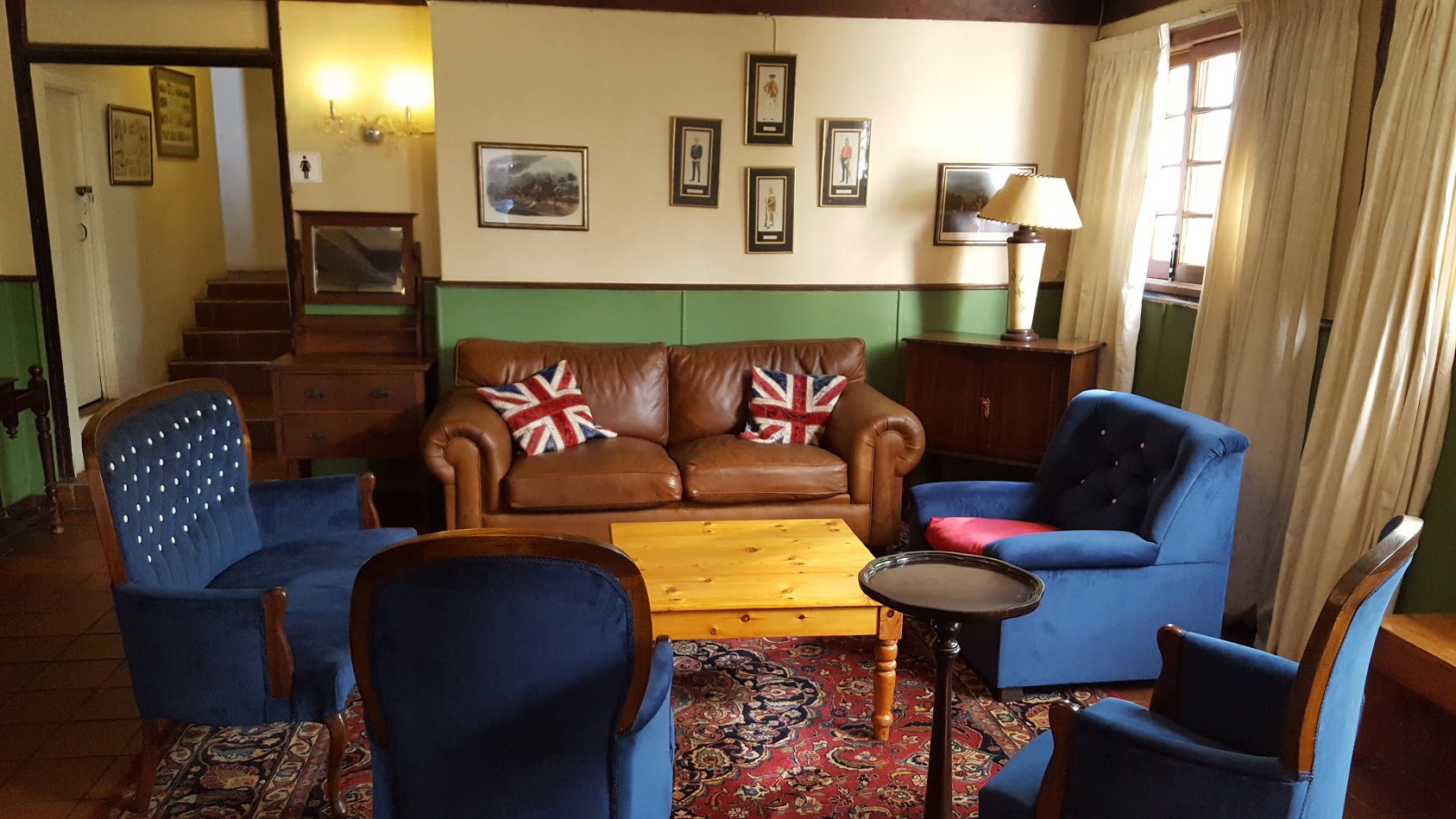 A little way up the coast is Port Alfred (click for more). It is well worth spending a day exploring the town and nearby Bathhurst; where drinks at the Pig and Whistle, South Africa's oldest pub, are a must.
OUR TIP: You'll need a car to explore, try to book that before you leave though and pick it up at the airport on arrival. I use AutoEurope myself and have always found they offer good rates but if you prefer someone else most of the major international car rental companies have a presence at the Port Elizabeth airport.
Stay
Milkwood Manor is first prize... if you can get in. Run by a delightful couple, Chester and Jean, this really is wonderful value and the beach front location is idyllic.
Only trouble is that Milkwood Manor is very popular. Regulars from across the country and even from as far away as the UK and Germany book up to a year in advance. If you find they've availability on your dates, don't hesitate... book!  If you don't your place in the sun will be gone.
Eat
To be honest, most of the restaurants in Kenton are a fairly mediocre bunch. The only one I really do recommend you try is the Continental Restaurant and Deli in 23 Kenton Road.
Their seafood is definitely the freshest in town and everything else is sourced locally wherever possible and cooked fresh. The seafood platter was the highlight for me - fish any fresher than this is still swimming in the sea.  Well done to the couple who own the restaurant, Eugene and Ruleen, for raising the bar. Hopefully other local restaurants will raise their game too.
Map of the Area
---
---
---