Visiting those Movie Location Beaches in Hawaii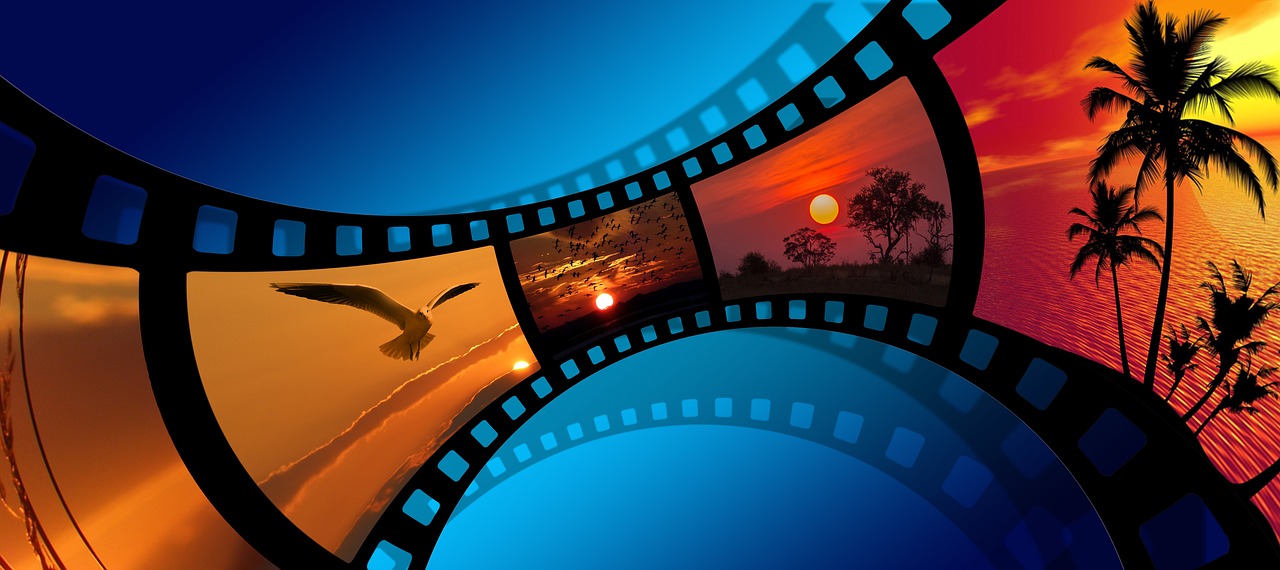 Hollywood stars have the made the movie location beaches of Hawaii famous. Now you too can feel like a star - in your own personal movie set in paradise.
Our Hawaii section is run by our Hawaii expert Stephanie Amieva. 
EAST SIDE BEACHES
Movie/Film Projects
From Here to Eternity
Jurassic World: Fallen Kingdom
Pirates of the Caribbean 4: Stranger Tides
From Here to Eternity Beach

The classic 1953 Academy award-winning movie, From Here to Eternity, featuring Burt Lancaster and Donna Reed has a famous scene that was filmed right here on Oahu. 
Taking its namesake from the movie this beach is arguably the most romantic on the island. It's easy to see why when you watch the scene where the heroine, played by Deborah Kerr, was embraced in a long, passionate kiss on the beach - straight after Burt Lancaster professed his love for her. 
Set at the bottom of a ravine, inside of a small cove, this beach seems just big enough for the 2 stars to share their moment. The waves lap gently around their bodies while the volcanic rock wall shuts out the noise of the world.
If you've never seen this great movie moment watch the video above which features it.
On a more adventurous note, a scene from The Pirates of the Caribbean 4: Stranger Tides was also filmed here. The location is to the right of the Halona Blowhole. You can either climb down yourself for a romantic moment or just enjoy the view from above while taking incredible snapshots. 
Parking is conveniently located right there.
Not coincidentally, a scene from the 2015 movie Jurassic World: Fallen Kingdom was filmed here and on the From Here to Eternity Beach as well. 
The main characters, played by Chris Pratt and Bryce Dallas Howard, swim and crawl up on to this beach for safety after a volcano blows up.
Note: please don't try to climb down on days when the waves are strong. The beach is small and you might get swept away.

Halona Blowhole
While not technically a beach since I suggest visiting the Halona Blowhole since you're right there at the From Here to Eternity beach.

The Halona Blowhole is a geyser-like formation of water that shoots straight up with force from between the rocks below when the waves blow through just right. It's pretty consistent but the best spouts are on days when the waves and currents are strong.
The site is truly a spectacular marvel to behold. On a good day it can go as high as 30 ft.
Be careful though, tourists have ended up in trouble by getting too close to the edge.
Nearby
I found this beach when I was in the cast for Lost. The best way to describe the location would be to say that it's between Sandy Beach and the Makapuu Lighthouse lookout.
After vising the From Here to Eternity beach heading towards Sea Life Park this area will be on the right hand side past the stoplight at Sandy Beach.
Off-road vehicles would be best or parking at the parking lot for the Makapuu Lighthouse lookout and then walking on the makeshift trail until you reach the shoreline. Should take about 5-15 minutes of trail hiking depending on how far along the coastline one would like to go.
Waimanalo Beach
Waimanalo beach has been home to filming productions such as Magnum P.I. featuring Tom Selleck in the 1980s. 
He lived at an oceanfront estate in this area and many of the beach scenes were filmed right here at Waimanalo Beach. The beach is very long with powdery white sand and is largely lined with pine trees. 
There are no hotels, only beachfront estates and bungalows making it a perfect setting for the detective.

The current Hawaii 5-0 production has also shot scenes here as well as the movie 50 First Dates featuring Adam Sandler and Drew Barrymore.
My Tip: If you turn down the road by the McDonald's you'll be able to park very close to the beach and walk around. This is not a well-known access-way but now you know. 
Visiting during the weekdays is best because it gets pretty crowded on the weekends when locals go with their families.

NORTH SHORE BEACHES
Movie/Film Projects
Blue Crush
North Shore TV Show
Forgetting Sarah Marshall
Lost TV Show
Point Break
Hunger Games: Catching Fire
The north shore of Oahu has played host to film and TV projects for many decades. 
Everything from romantic comedies to surfing and adventure movies have found the idyllic location to be a perfect backdrop for their stories. 

Pipeline and Waimea Bay
No movie about surfing (here's our guide to the surfing beaches) would be complete without filming here.
Blue Crush and Point Break are just 2 examples. 
Pipeline and Waimea Bay are the 2 most famous and dangerous surf breaks up here:

Pipeline is known for its steep, fast barrels that break in shallow water just inches above the jagged, coral reef below. 
Waimea Bay is known for mountainous walls of water that have been known to get as big as 60 ft.


Both are known to host the Pipeline Masters and "The Eddie" respectively when the conditions are just right. From a beach perspective they are both pristine and long.
Pipeline is part of the "7 mile miracle" stretch of beach and surf that runs from Haleiwa Beach Park to Sunset Beach. 

Its backdrop is that of beach villas and bungalows with a treetop lined bike path. 

Here, you will truly get a sense of the surfer lifestyle on the north shore that is omnipresent in famous Hollywood movies and TV shows.

Waimea, on the other hand is large, wide and deep while sitting in its own crescent-shaped cove. 

In the summer its crystal-clear waters are perfect for swimming but in the winter it comes alive.

It becomes the perfect place to witness the awe-inspiring power of Mother Nature and the large, thunderous waves that she can create.

Turtle Bay Resort Beach and Laie Point
Turtle Bay Resort beach has also been host to many film projects including the movie Forgetting Sarah Marshall. I know this for a fact because I worked on it as an office production assistant. Our offices were hotel rooms and suites that we converted into production studios for a few months so I know first-hand how incredible the views and beach bungalows are.
Picture yourself sitting inside one of the beach bungalows, eating dinner at one of the romantic restaurants in the sand and heading up to Laie Point much like the characters did in the movies. 

You could reenact just about every scene there if you wanted to. 

Baywatch Hawaii also shot scenes here as well as other points on the north shore as well.

Drive about 5 minutes up the road into the town of Laie and you can visit Laie Point. This is where the character Sarah was trying to get Peter to jump off the cliff into the water below.

Malaekahana
The TV show Lost was filmed largely on the north shore of Oahu. The crash plane fuselage laid roadside at Malaekahana beach for many years while it filmed.
This was the scene where the plane crashed and all of the survivors crawled out in disarray and shock as they tried to comprehend what had just happened to them as well as what to do next. 

Many of the early filming scenes took place here during the initial episodes of the series.

Malaekahana is on the north shore just past Dillingham Airfield on the right hand side. It is near the end of the road before Kaena point. 

You will see the Waianae mountain range on your left side as you drive down this 2 lane road.

There is a mysteriousness and beauty in the air as you drive along and it becomes easy to imagine these scenes being filmed here. 
Another piece of trivia that you might find interesting is that the village of The Others was located at the YMCA Camp Erdman or Malaekahana Beach Campground. 
You will pass this on your left on your way to Malaekahana beach. It is located between Dillingham Airfiend and Malaekahana. 
The "book club scene" also took place at this camp. I know this too for a fact because I was in that scene as an extra.

This scene is from the "book club" scene. The actor Michael Emerson who played "Ben" is on my right and the actress Elizabeth Mitchell is on my left. She played Dr. Juliet Burke
SOUTH SHORE BEACHES
Movie Films Projects
Blue Hawaii
Hawaii 5-0
Godzilla
Waikiki Beach
Many movies and TV shows have used Waikiki beach as a backdrop for filming including Blue Hawaii starring Elvis, Hawaii 5-0, Magnum PI and Godzilla. 
The unmistakable Rainbow Tower of the Hilton Hawaiian Village is a tell-tale sign that you will recognize instantly. The movie detectives are always looking for the bad guys as they wander around the beaches and hotels of Waikiki beach as tourists lay about sunbathing and sipping pina coladas.
Lewers Street outside of the Embassy Suites, Halekulani and Outrigger Reef Hotels features a scene from Godzilla where the tourists ran screaming through the streets after they realized that there was a monster after them. 
In the movie Blue Hawaii there was a scene where Elvis was sitting at a cafe beach-side at the Hilton Hawaiian Village while talking to a couple of ladies. 
Wouldn't it be nice to order a Blue Hawaii drink while sitting poolside or on the beach at the hotel and think to yourself "how cool is this"? Maybe Elvis will join you.
Yes, you too can live the dream and vacation like a Hollywood star.
About the Writer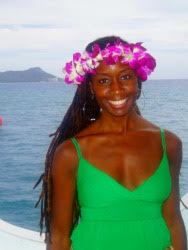 Stephanie Amieva is a former travel professional specializing in the Hawaiian Islands, most notably Oahu.
After living and working in the industry for the better part of 13 years she met and married her husband Pedro and is now an active duty military spouse. 
Even though her mailing address varies her home at heart is still in Hawaii and she visits whenever she can. 
---
---
---